A few Saturdays ago while walking around North Loop, I had a moment. While walking to meet a friend for brunch at Smack Shack, I took the time to look around at all the activity in our city. I saw people dressed up with a case of beer, likely walking to their friend's rooftop to enjoy the sun. I saw crowded patios, tables filled inside of restaurants. Most of all, I felt an energy I haven't felt in a long time. People seemed to be buzzing, happy, and ready to spend time with people they love again. In anticipation of being fully vaccinated, I made several plans to be in restaurants this summer. I set calendar reminders to snag reservations (looking at you Travail) when they open, made plans to eat out probably way too far in advance with my friends, and shared in my excitement with other food-loving people I follow on Instagram. I just can't wait for the return of restaurants! 
This edition of the newsletter is dedicated to restaurants across the country. I've collaborated with several of my friends and family to put together their "top 3" lists for the cities in which they live. I included a preview in this email, but click the link below for the full list with descriptions. I hope you enjoy – and please send me more "must visit" spots in any of these cities and beyond!
The best way to think about this list is the answer to the question, "what 3 restaurants would you take a visitor who comes into town looking to eat great food?"
*********
CHICAGO (My work and real-life BFF Caroline's recommendations)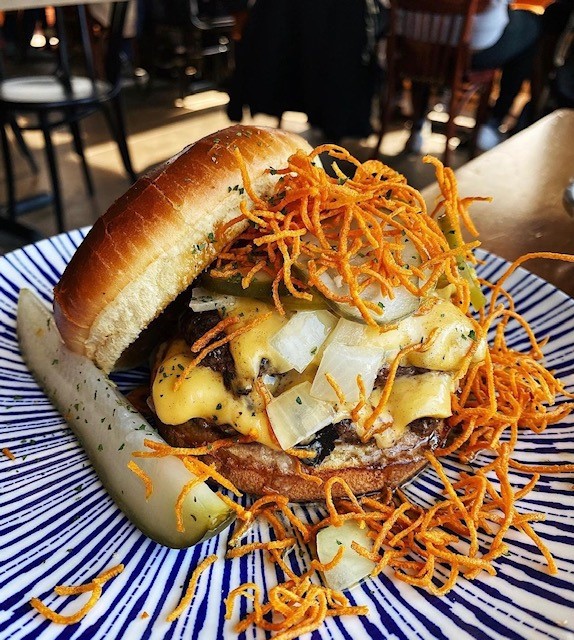 Mott Street Burger
Twin Anchors: A Chicago institution, Twin Anchors is on a quiet neighborhood street but is far from a hidden gem. Chicagoans and out-of-towners alike flock to Twins for their barbecue ribs though the menu offers a range of tavern / bar food. Twin Anchors does not take reservations but the ribs are worth the wait- head to Marge's Still around the corner for a cocktail while you wait for your table. Twin Anchors was a favorite of Frank Sinatra who frequented the restaurant in the 1950s, and is locally renown for the bar scene in "The Dark Knight".
Mott Street: Named after the famous side street in New York City's "Chinatown" neighborhood, Mott Street's menu is Asian fusion focused featuring street-food style dishes. You can't go wrong with anything on this menu, so don't be intimidated by some of the more inventive options. Everything is intended to be shared and the seating is communal; it's a great option for a group dinner or a date night. By far their most popular menu items is their cheeseburger topped with crispy sweet potato shoe strings and an Asian peanut sauce. Mott Street is a place you might prefer eating at the bar because they stop serving the burger after 7:00pm, with the exception being if you snagged a seat at the bar.
Giant: An American restaurant in Logan Square, Giant's menu has a wide range of seasonal, creative dishes. Giant experiments with flavors and spices to make a dish that might typically be boring, like roasted carrots, a surprising delicacy. A not-to-be missed menu item is their saffron tagliatelle with crab and chili butter which is a staple regardless of the season. Of the three restaurants recommended, Giant is likely the most creative in making a true culinary experience (in a relaxed atmosphere). The restaurant is small making reservations coveted, and the dining experience intimate. If you're planning a visit in the warmer Chicago months, Giant has one of the most underrated patios in the city which allows for a few more seats. Giant is having a post-COVID resurgence and continues to be a favorite both locally and nationally.
COLUMBUS (my college and post-college roommate Amira's recommendations)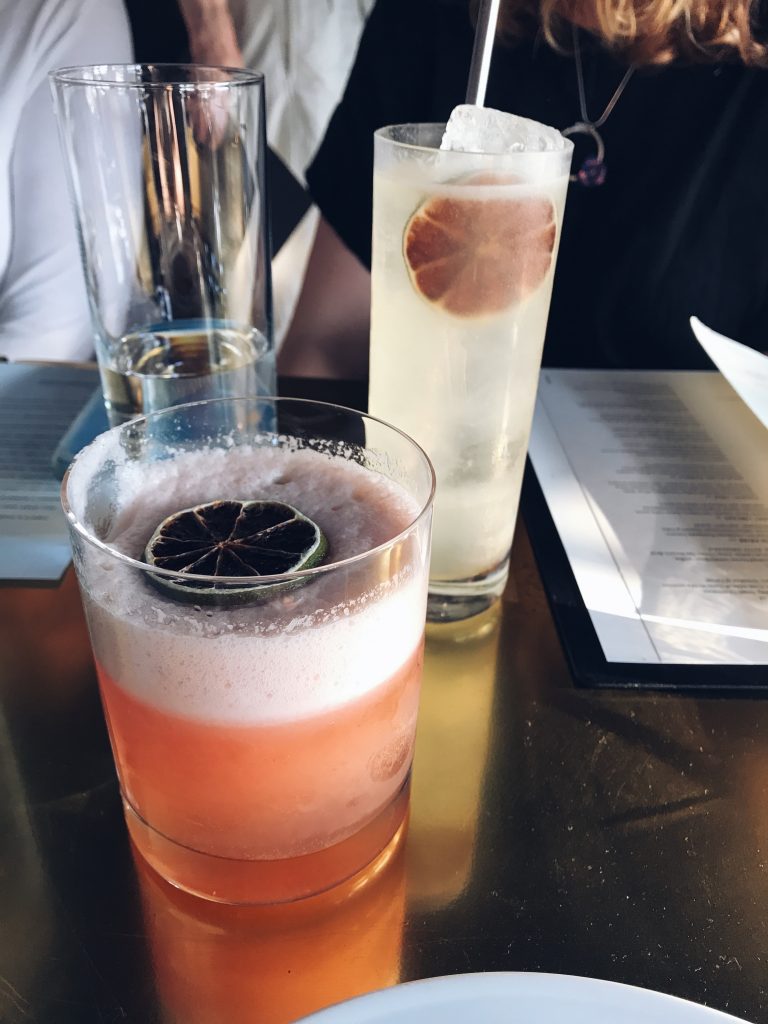 Veritas: Often cited as the best restaurant in Columbus and the first to embrace a tasting-menu-only format in the city, Veritas offers a fine-dining experience and menu full of small plates that are constantly changing. The result from Chef Josh Dalton and his team is seasonal, modern and adventurous food and drink.
La Tavola: Chef Rick Lopez showcases old world Italian food at La Tavola with a menu that changes nightly and is almost totally made from scratch. The atmosphere is cozy, and the plates are authentic and delicious.
Service Bar: Service Bar delivers the epitome of fancy fast food. Chef Avishar Barua, currently competing on season 18 of Top Chef, bases his dishes on familiar favorites and elevates them with his unique flavors and techniques.
DALLAS (my work BFF and now real-life BFF Miranda's recommendations)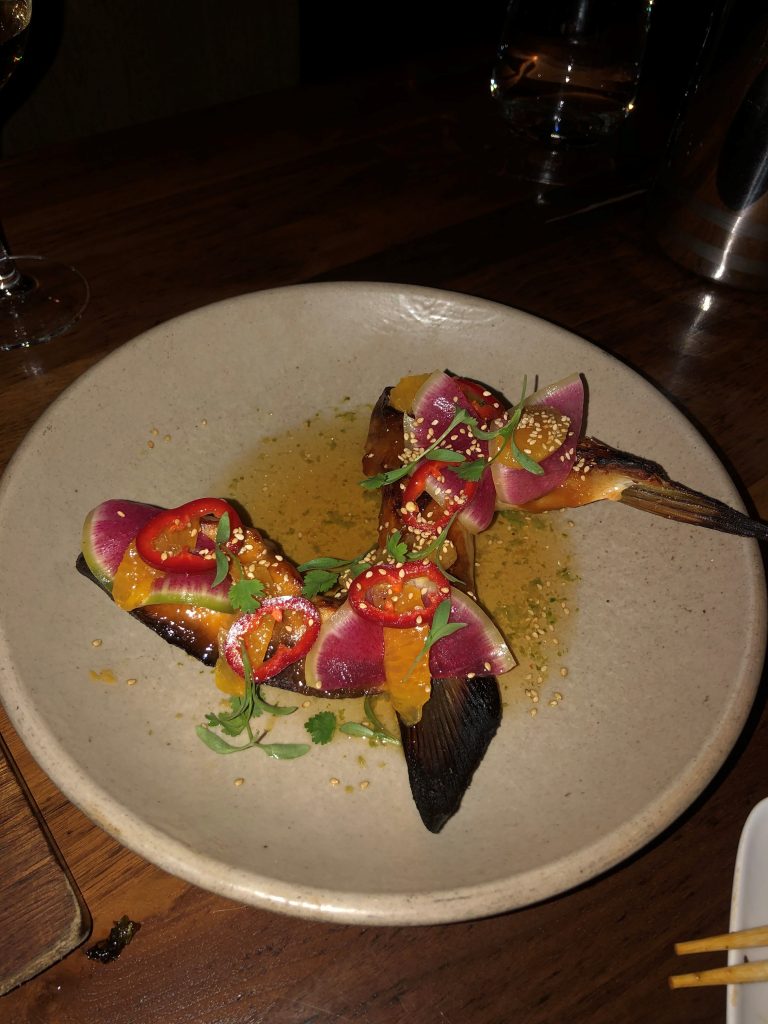 Uchi
Las Palmas: Go early for the happy hour drinks & queso blanco, stay late for the sour cream enchiladas & hickory grill steak fajitas with house made bone marrow butter! To be the best Authentic Tex Mex in Dallas is hard, but Las Palmas wins every time.
Katy Trail Ice House: Take a beer garden from Germany & plant it on a trail in Uptown Dallas. The only place in Dallas where the food is equally as fabulous as outdoor, relaxing ambiance.
Uchi: For the adventurous foodie, go to Uchi & ask the waiter to pick your menu for the night. You won't be disappointed!
DENVER (My high-school, food loving friend Mollie's recommendations)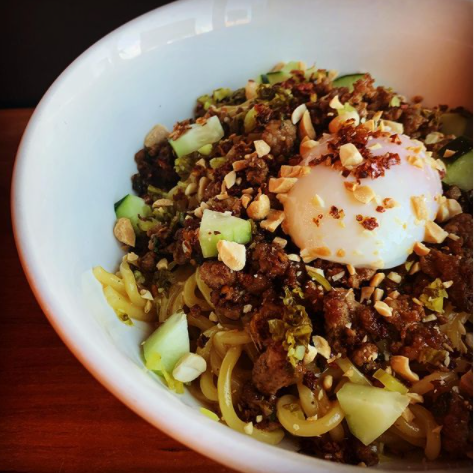 From Hop Alley's Instagram
Hop Alley: Hop Alley is a true gem. The food and service are always on point. Also I don't know who wouldn't want to eat Chinese with Biggie and Tupac blasting in the background. Always get the duck rolls.
Senor Bear/Mister Oso: Brunch, HH and dinner are all amazing. Senor Bear is the fancier sibling of Mister Oso but the menus overlap a lot. Get the coconut rice and churros!
Tavernetta: Such a gorgeous spot. Perfect for a fancy date night or if you want to just treat your self to some incredible pasta. You can't go wrong with anything on the menu. But the tiramisu is a must!
LOS ANGELES (My college friend Taylor's recommendations)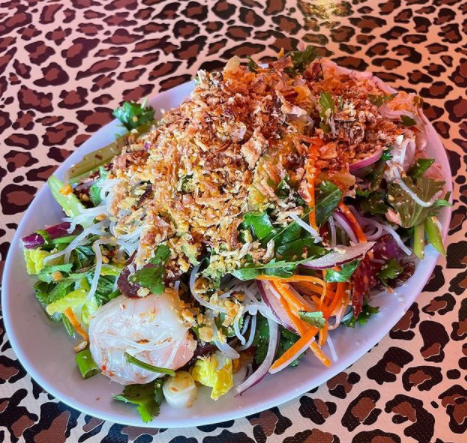 From Night + Market's Instagram
 Melody Wine Bar: this is my new favorite gem in LA. They have a huge selection of natural wines & pop-ups change weekly. Usually range 3-4 different restaurants a week. I've only had the Rad Burger pop up with Sugarpop55 for dessert. I am dying to try the Mediterranean pop-up @eatxenia. In true Silverlake fashion, they don't take reservations but do allow you to drink in the parking lot while you wait.
Ajisai: hole in the wall restaurant with the freshest sushi ever located in West Hollywood. Best things on the menu – ajisai roll, baked crab handroll & mr. shoie roll.
Night + Market: the best Thai food I've ever had. Everything is incredible – my favorite highlights (tough to make this list) som tum papaya salad, sweet potato massaman, khao soi jay, and LOTS of coconut rice. 3 locations – Venice, Silverlake & West Hollywood. Their mission statement says it all: "We aim to make the most delicious and authentic Thai food to facilitate drinking and fun-having amongst friends.
Bonus: Crossroads Kitchen: no one does plant-based cooking better than LA. Crossroads is a Italian style restaurant where everyone would not even know they were eating vegan food.
MINNEAPOLIS/ST. PAUL (Madison in MPLS recommendations) 
Note: you can find my full Minneapolis travel guide here.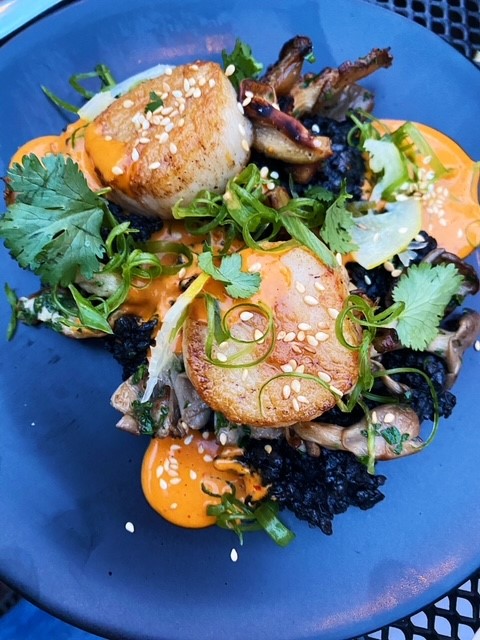 Estelle Scallops
Young Joni: arguably the best restaurant in Minnesota. Chef Ann Kim was nominated for a James Beard award and for good reason. They serve Asian sharables, pizza, and craft cocktails.
Tenant: I consistently have the best dining experiences in forever when I go to Tenant. 5 star service in an unpretentious atmosphere. Solid food, great wine, and an awesome neighborhood spot. I recommend this place for date nights, families in town, and a perfect place to take a foodie. They have a set menu with 6 courses for $60 and an optional wine pairing for $30 additional.
Estelle: Estelle serves a little bit of everything, focusing on cozy cuisine from Portugal, Italy, and Spain. Chef Jason Hansen's travels throughout coastal Europe are represented on a menu filled with items like pintxos, piri piri chicken (get this), pastas, and delicious meats. Restaurants like Estelle will have something for everyone, and the atmosphere is trendy, cozy, and special. Go here.
NASHVILLE (my college friend Sarah's recommendations)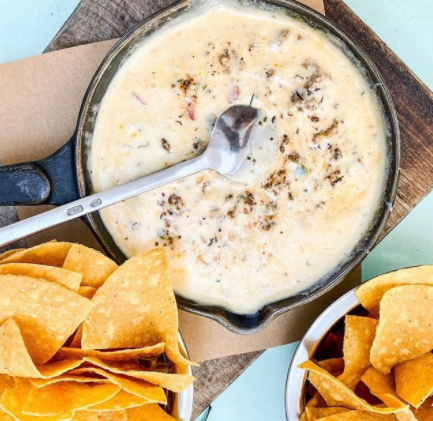 From Butchertown Hall's Instagram
Peg Leg Porker: If it's not the name it's the BBQ. In the heart of the Gulch, you won't want to miss out on the ribs, pulled pork, and Mac & cheese. Don't let the long line scare you away, it's worth the wait!
Butchertown Hall: Hands down best QUESO in Nashville! Located in historic Germantown, this spot is a must for any night of the week, or Sunday Brunch. Get the girls, order some cocktails, maybe even some Brussels, and enjoy the patio.
Dino's: The perfect late night dive on the Eastside. It's dingy  and tight, but you can't beat the frito pie. Place your order at the counter, grab a beer or two, a group of good people, and maybe one of their varieties of board games.
NEW YORK CITY (my fabulous Aunt's vegetarian/vegan recommendations)
Note: you can find my own NYC travel guide here.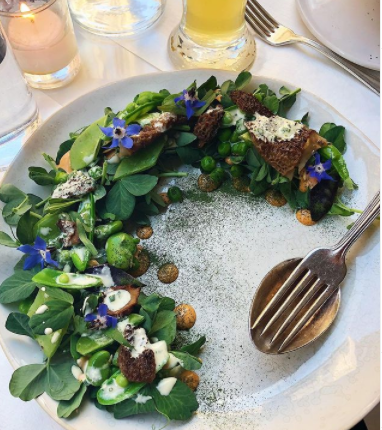 From my meal with my Aunt at abc v
Double Zero Pizza (East Village): Vegan pizza, baby! Their wood-burning oven creates some of the best crust in the city, topped with vegetables and plant-based "meats" and tree-nut "cheeses". This is the place my omnivore friends always want to go back to.
Dirt Candy (Lower East Side): Excellent vegetarian food in a hip setting. You can eat a la carte at the bar, but I recommend making a reservation so you can get the complete tasting menu experience (there are two options, shorter and longer). There are some dishes that aim to mimic meat-based food, but the best dishes are those that are unapologetically vegetable-forward.
abc v (Flatiron): The vegetarian sister to abc kitchen, this haute cuisine spot features a menu that is as lovely, modern, and airy as the dining room in which it is served. The plates are as Insta-worthy as they are delicious.
SEATTLE (my sister, who is way cooler than I am, Seattle recommendations)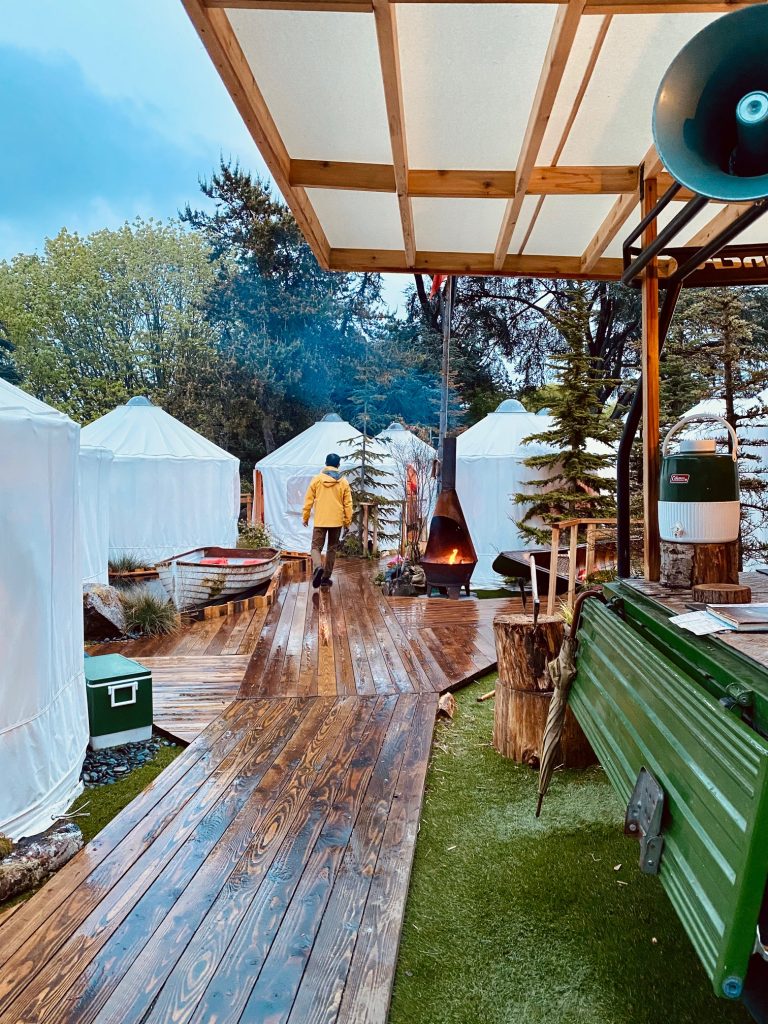 Camp Canlis experience
Mbar: By far my top dinner spot. If you're in Seattle with friends you have to go. You need to set reservations usually 2 weeks in advance to snag some of this amazing Mediterranean food. Wonderful cocktails and great views. Also an option to reserve a fire pit!
Harry's Fine Foods: My favorite cozy brunch spot. They do not except reservations but the wait it worth it. great grapefruit mimosas and coffee out of mugs that make you feel like you're at home. Everyone option on the menu is to die for.
Canlis: Usually a white table top restaurant, but now a make shift camping experience. Canlis experiences differ and in May, it will be a Seattle take on Texas BBQ. Need to get reservations super in advance and all tables are a set fee, but 100% worth every expensive penny.
SAN FRANCISCO (my college friend Molly's recommendations)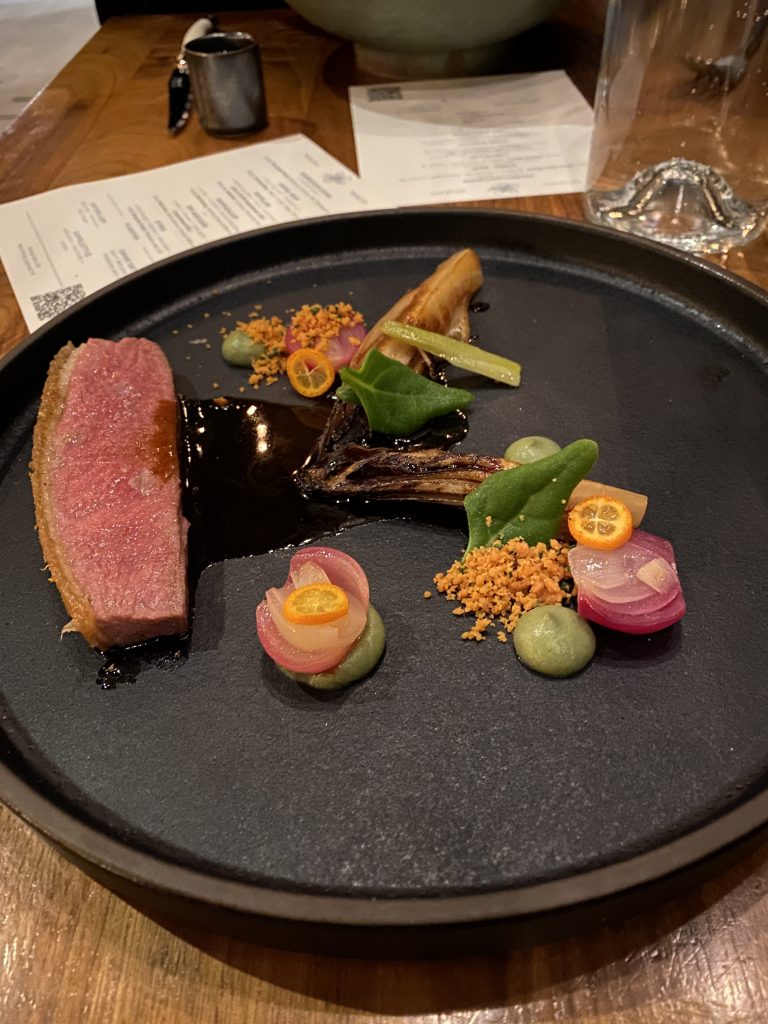 Sorrel 
Sorrel

 – 

One Michelin Star in Presidio Heights, San Francisco:An intimate dining experience located in the heart of the quiet neighborhood of Presidio Heights. Their tasting menu focuses on showcasing the best of California's seasonal ingredients highlighted through amazing pasta dishes, modern small bites and more! 

Bonus- They have a $35 corkage fee!

Mister Jiu's 

–

 One Michelin Star in Chinatown, San Francisco:

Found in the heart of San Francisco's historic Chinatown, Mister Jiu's combines dishes like cheong fun, peking duck, and scallion pancakes with local Californian ingredients to add a modern twist to familiar favorites.

Foreign Cinema

 –  

The Mission, San Francisco:

Housed in a historic movie theater, Foreign Cinema (open since 1999) combines its cinematic roots with Californian cuisine. Every night, they project a different old movie on the wall of their outdoor patio creating a magical environment in the middle of the city.
TAMPA / ST. PETE (my lovely mom's recommendations)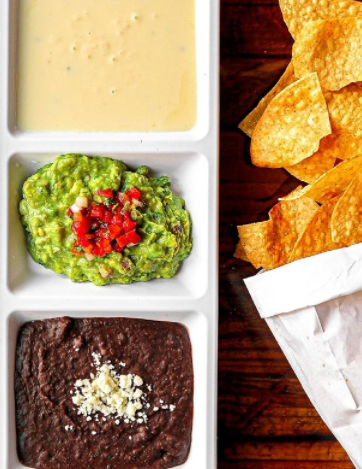 From Green Lemon's Instagram 
On Swann (Hyde Park): I would recommend this small restaurant for its charm, atmosphere and food. It is a nice date place and the area offers a place to stroll by the fountain, check out small shops or get an ice cream. The restaurant offers indoor dining and has sidewalk tables too. You can drop in for a glass of wine and a charcuterie board, make a meal out of sides and starters or share the beef ribeye dinner (for 2-3 people).
Green Lemon (Soho): Amazing margaritas and a must order: the tri-dip and chips (queso, guacamole and salsa.)
Brandon's Bagels (Brandon, yes the suburb): These bagels are the best and usually sell out by noon. They also offer homemade cream cheese which is amazingly good. I recommend the everything bagel and jalapeno cream cheese! There is a small counter that only seats 2-3 people so it is predominately take out. We usually call ahead and ask them to hold our bagels of choice.
OTHER MADISON IN MPLS TRAVEL GUIDES: