I spent a long weekend in Charleston and really enjoyed it. We didn't need a rental car when we were there, we took Ubers and walked the whole time! The seafood was fantastic, there were great boutiques for shopping, and the houses near the beach were so cute.
Here are the places to eat and drink I recommend in this guide:
• 167 Raw
• Bar Normandy
• Callie's Hot Little Biscuit
• Darling Oyster Bar
• Edmund's Oast
• Henrietta's
• Miller's All Day
• Prohibition
• The Bar at Husk
• The Rooftop at the Vendue
• Xiao Bao Biscuit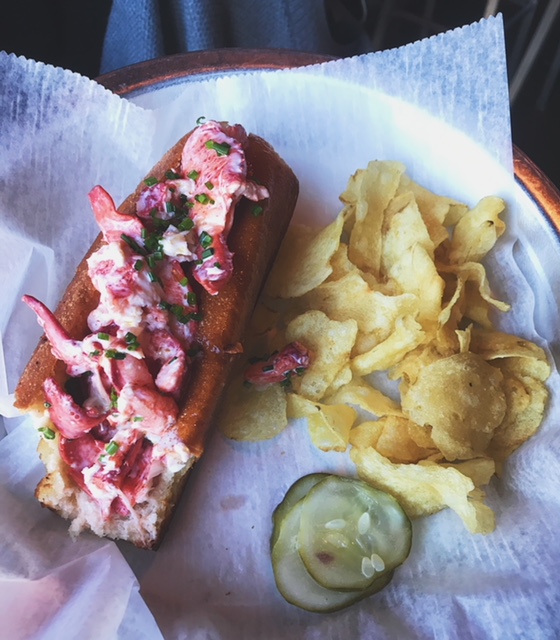 EAT
When people talk about Charleston, almost everyone mentions eating at Husk. I say skip it. The atmosphere is cool (it's inside an old house) but I was underwhelmed by the food, especially at that expensive price. Go to the bar next door for a drink and then go to Edmund's Oast for dinner instead! For breakfast, do not miss Callie's Hot Little Biscuit. There's always a line, but for a good reason! Callie's serves several different varieties of biscuits (both savory and sweet) and they taste out of this world delicious. It's standing room only in the tiny restaurant, so plan to take to go or eat standing up. My favorite place I ate in Charleston was 167 Raw. The wait was about an hour, but we got a glass of rose and stood outside and chatted while we waited. The restaurant is tiny, which adds to its charm. I promise you, it is worth waiting. We got the bar seat overlooking the kitchen and got to interact with the chefs as they prepared our food. The lobster roll is incredible, and their variety of oysters are unsurprisingly fabulous. Another spot I recommend for oysters is Darling Oyster Bar. I didn't get a chance to try it myself, but almost EVERYONE recommends Xiao Bao Biscuit for Asian soul food. Also, Miller's All Day is an Instagrammer's dream.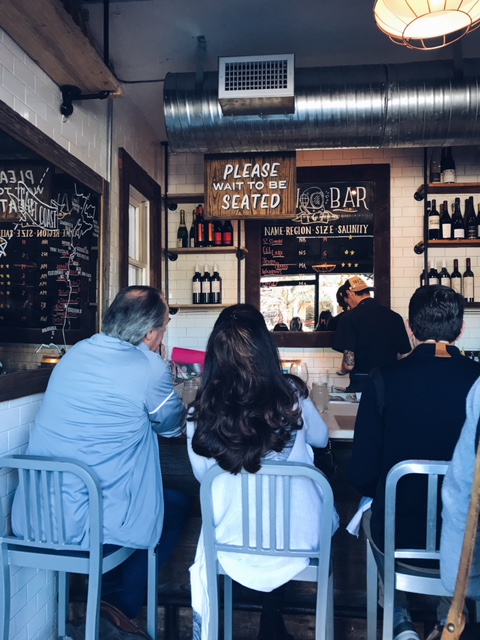 DRINK
I mentioned the Bar at Husk as good place to have a before or after dinner drink and some small snacks. For a view at sunset, head to The Rooftop at the Vendue. For craft cocktails, check out Prohibition. Grab a glass of wine at happy hour time at Henrietta's, the restaurant attached to the Dewberry hotel. Bar Normandy is a great spot for drinks in a laid-back atmosphere.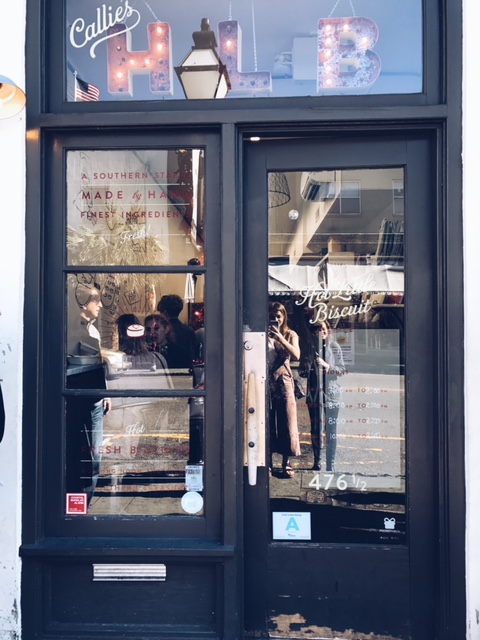 SEE
I am the type of traveler who loves to wander and stumble across great neighborhoods, restaurants, and bars. Charleston is a great city for that. Explore the city's beaches, walk along The Battery (the edge of Charleston's peninsula downtown), and explore some neighborhoods and their gorgeous homes. There are several old cemeteries and tours that tell about the city's "haunted" history. There are some great famers markets, boutiques, and art galleries. I didn't get the chance to do it, but others have told me about and recommended the plantation tours.