I had a project in Austin and was fortunate enough to explore the city's many neighborhoods and restaurants. The food isn't always what you'd expect of Texas. Don't get me wrong, they still serve up amazing barbecue and great craft beer. But the city has a more refined side to it, including small plate and prix fixe restaurants, distilleries, and Instagrammable bars.
Here are the places to eat and drink I recommend in this guide:
• Bars on Rainey Street
• Craft Pride
• Fixe
• Forthright
• Garage
• Guero's Tacos
• June's All Day
• La Barbecue
• Moonshine
• Nickel City
• Odd Duck
• The Yard
• Voodoo Donuts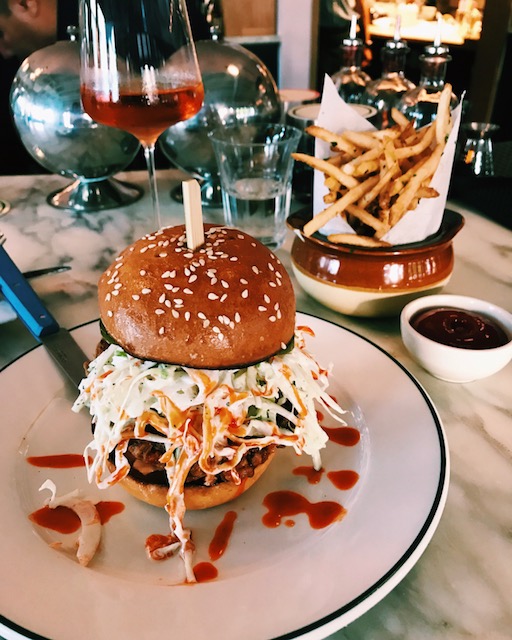 EAT
There are so many great restaurants in Austin, and I was lucky enough to eat at a lot of them during my 3 month project there. One of my favorites for dinner is Odd Duck, a restaurant serving unique small plates and craft cocktails. I also really enjoyed Fixe, an upscale Southern restaurant with a gorgeous interior. This place is great for dates. I also highly recommend June's All Day for their wine and most importantly their fried chicken sandwich. It's life changing. So everyone talks about Franklin BBQ as the place to eat BBQ in the city. However, I enjoyed La Barbeque and didn't have to wait multiple hours in line like Franklin. La Barbeque was started by an ex-Franklin employee and it's a little less touristy. However, we showed up at 11AM and there was already a line that we waited in for about an hour until the BBQ started to be served. They also had free beer for us while we waited! I really enjoyed the coffee shop Forthright. They serve brunch and have a lovely patio if it's not too hot. Also, don't forget to stop by Voodoo Donuts before you leave. We also really enjoyed the restaurant Moonshine. They have a massive patio and great southern food. Lastly, Guero's Tacos is authentic and serves some of the best margaritas I've ever had. Be prepared for a wait!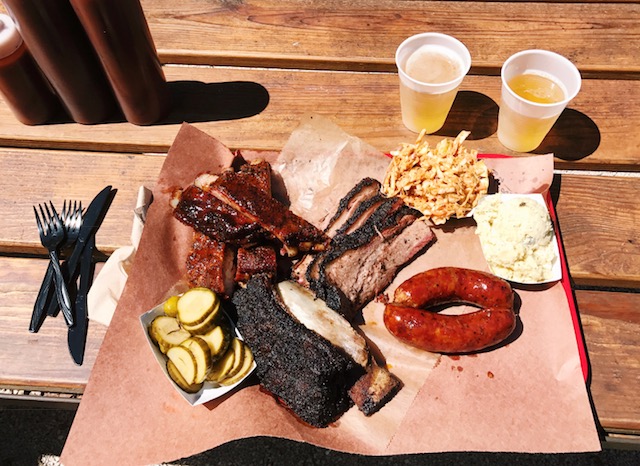 DRINK
Definitely go to Rainey Street and bar hop. Rainey Street is comprised of houses that were all converted to bars and restaurants, but still have the feel of being someone's home. I loved this street! Craft Pride was an awesome beer bar that's good for day drinking. Nickel City and Garage both serve up great craft cocktails. Also check out the breweries and tasting rooms inside The Yard, a warehouse-like space with multiple distilleries, breweries, and places to shop.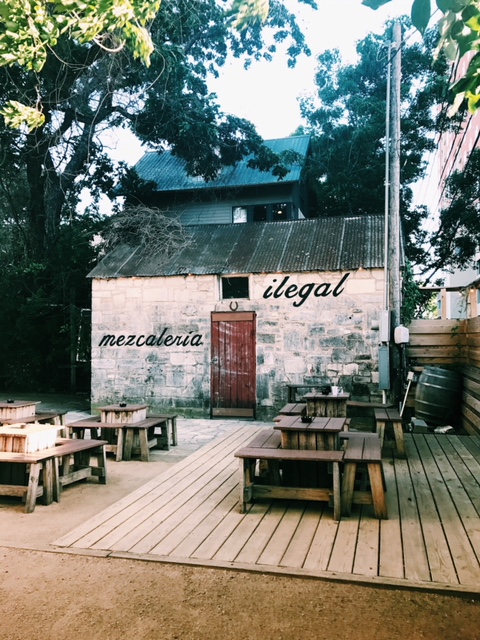 SEE
I mentioned it before, but Rainey Street is filled with a bunch of old houses that have been converted into bars and restaurants. It's fun to stroll this street and stop in at different bars for a cocktail and a plate of food to share, and then hop onto the next. If you're into this kind of thing, Congress Avenue Bridge is a prime spot to watch the largest bat colony in North America fly out of their home (trust me, Google it.) I never did it, but people recommended heading to Mount Bonnell for great views of the city.