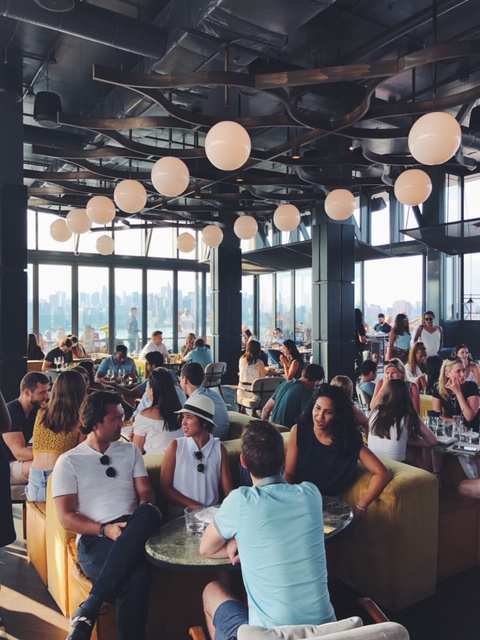 Now before everyone reading this gets their panties in a bunch and sends me messages about all the places I've missed in the great city of New York City – I know. New York is massive. I've spent practically every Monday  – Wednesday there for the 12+ months and have over 50 restaurants starred as favorites in my spreadsheet, but I know I haven't even scratched the surface of the culinary paradise that is New York City. I work and stay in Midtown, so a lot of my spots are close to there. I've ventured to Brooklyn of course, and I absolutely love Chelsea. But I promise if you ask 10 other people who know food and NYC, you'll get a list of 20 different spots than the 20 I have here. I will note that I have a fabulous vegetarian aunt and uncle who live in Brooklyn, and we frequently spend time together when I get off work. Because of this, you will see several of the best vegetarian/vegan spots in the city. I welcome any and all suggestions for places to check out in NYC, just know that I'll be adding them to a running list of 100 other places that 100 other people tell me is a must visit 🙂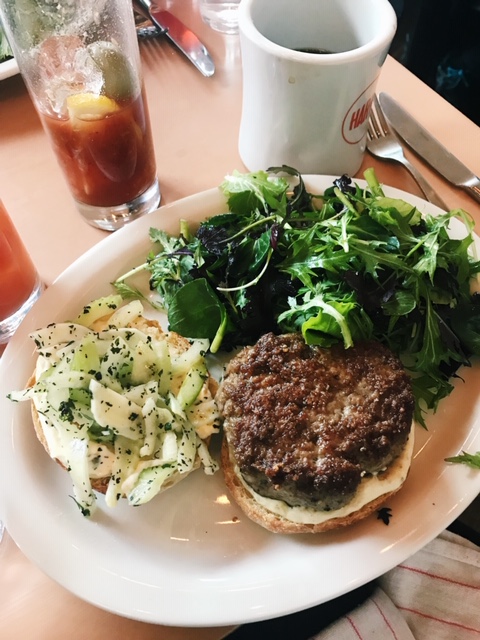 Here are the places to eat and drink I recommend in this guide:
ABC Kitchen
abcV
Attaboy
Belfry
Cafe Altro Paradiso
Chelsea Market
Dante
Dear Irving
Dig Inn
Dirt Candy
Double Zero
Emmy Squared
Ess-A-Bagel
Gottino
Hart's
Huertas
Ivan Ramen
L'Artusi
Nix
Other Half Brewing
Please Don't Tell
Raclette
Superiority Burger
Uncle Boons
Uncle Boons Sister
Upstate Craft Beer & Oyster Bar
Via Carota
Westlight
Wild Son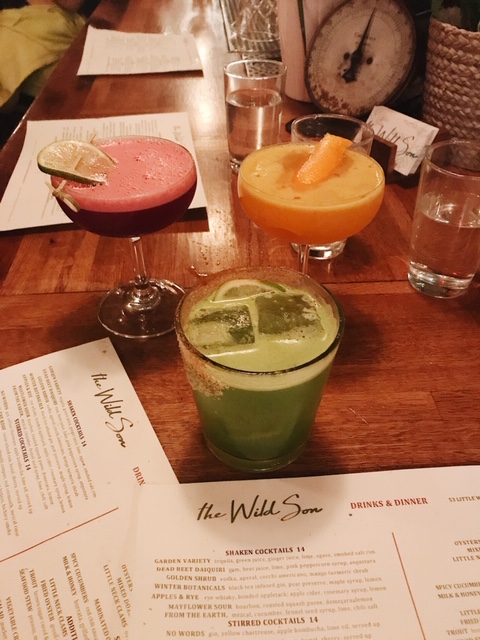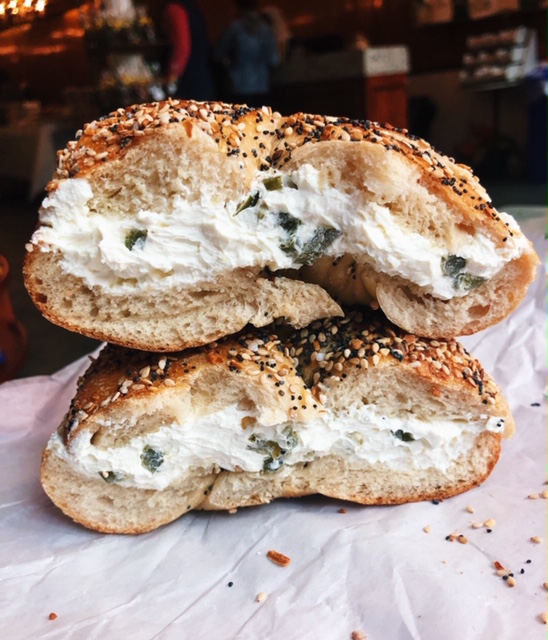 Eat
One of favorite Italian spots in NYC is L'Artusi. Difficult to get in, so try and go with just two of you and sit at the bar. Everything is made perfectly and it's expensive. I also died and went to heaven when I ate the Cacio e Pepe from Via Carota. For ramen, I loved Ivan Ramen. For some of the best Thai food I've ever had in a fun atmosphere and craft cocktails, go to Uncle Boons (or Uncle Boons Sister if you can't get in.) For delicious vegan pizza, head to Double Zero in East Village. Dante specializes in their Negronis, but the New American cuisine was delightful as well. abcV is a vegan restaurant with seasonal plates, a good wine list, and a gorgeous interior. If vegan isn't your thing (which it should be, I push you to try one of the vegan spots I recommend in NYC and be pleasantly surprised), check out their sister restaurant, ABC Kitchen. For a solid and casual happy hour, check out Upstate Craft Beer & Oyster Bar. If you haven't been, Chelsea Market is a great lunch spot (although always very crowded.) For an unfussy brunch in Brooklyn, try Hart's (voted #5 Best New Restaurant in America by Bon Appetit in 2017.) Skip Butcher's Daughter, it's gorgeous and crowded, but highly overrated and expensive. Dig Inn is one of my favorite fast casual spots for lunch, check out their website and tell me the fresh and gorgeous ingredients don't captivate you! Nix is a Michelin Star vegetarian and vegan restaurant in Greenwich Village, and it is FABULOUS. Raclette is a rustic spot in East Village for a sandwich (they were the OG raclette spot in NYC.) I also recommend Dirt Candy for a funky and innovative vegetarian meal (we had killer brussels sprouts tacos.) I read a great book called Generation Chef that showcases the intensity and difficulties of opening and operating a restaurant in NYC. The book's spotlight is chef Jonah Miller, owner of Huertas, an East Village pintxos (Basque tapas) bar. Obviously I had to eat there when I was in town, and I recommend it especially after experiencing the Basque cuisine in San Sebastian. Cafe Altro Paradiso has killer espresso and a wonderful wine selection to go with a variety of their Italian or fish dishes. Emmy Squared has the best Detroit-style pizza in the city (and maybe in Michigan.) If you go to Emmy Squared for dinner, make sure to grab some gelato from Superiority Burger close by. I've tried several NYC bagel shops, and Ess-A-Bagel is my favorite. Lines can be loooong, so I suggest ordering online ahead of time.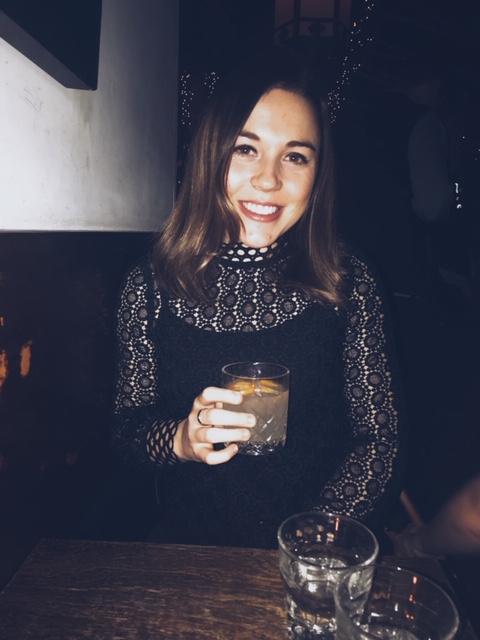 Drink
Dear Irving is a fancy cocktail bar with plush sofas and a delicately crafted cocktail menu. Please Don't Tell is a speakeasy housed inside a hot dog stand type restaurant. They serve the best Tator Tots to go along with your cocktails. Wild Son, in Chelsea, is a cozy all-day café that serves cocktails mixed with freshly made juices. Attaboy was on the World's 50 Best Bars list and for a great reason. They'll make you whatever you want to drink, just tell them flavors you like and be delightfully surprised. The Belfry is a low key bar in East Village with great cocktails, a great candlelit atmosphere, and a variety of jarred pickles (sounds weird, just go with it.) Other Half Brewing in Brooklyn has my favorite hazy IPAs. Gottino is a lovely wine bar in West Village with a cute garden out back (which is practically unheard of in NYC.) Westlight is a Brooklyn rooftop bar in the William Vale Hotel, and the views at sunset are worth the expensive drinks.