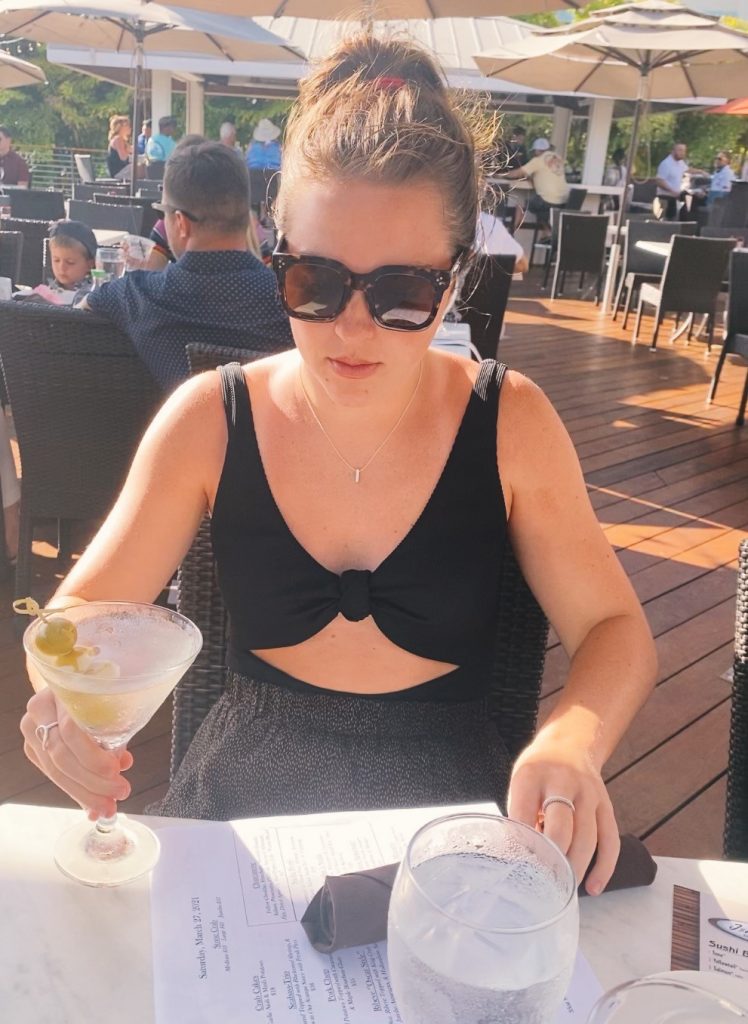 There are foods / drinks that took me awhile to acquire a taste. Examples include anchovies in my pasta sauces, oysters, blue cheese (although this didn't take me long and can now eat the stinkiest blue cheese plain as a snack), and vodka martinis. I went through a phase where I tried to be more sophisticated than I was when ordering a drink at a bar. I'd confidently ask for an extra dirty martini or an old fashioned and  try my best to hide my scrunched up face after a sip, really wishing I had ordered a margarita. I am proud to say I am past that phase now and believe that settling in to a cozy bar and ordering a dirty martini with extra blue cheese olives is one of life's greatest pleasures.
What is the history of the martini? A lot of the history of this cocktail remains unknown and disputed. One theory is that it was invented in San Franscisco in the mid-1800s, after a miner requested a "pick me up" on his way to a city called Martinez. There are also theories that it orginated in New York City's Knickerbocker hotel. The other popular theory is that it orginated from Martini & Rossi vermouth, which was brought to market in the mid-1800s. One thing that isn't disputed, however, is the martini's longevity and popularity. In the 1960s, the concept of a "three martini lunch" was popular with executives and cosmopolitan businesspeople.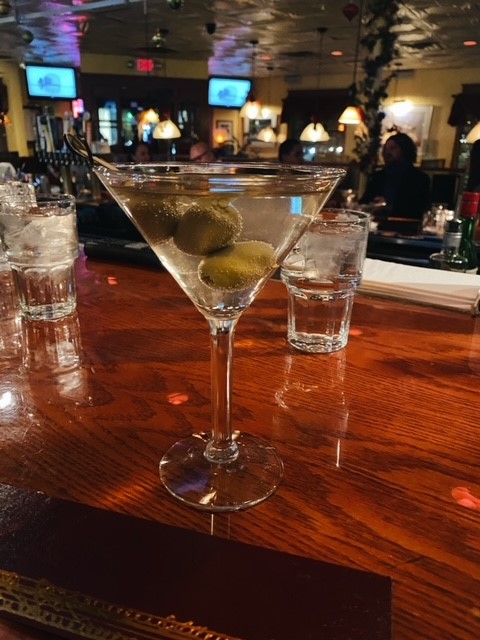 What takes a martini from good to great? There are several aspects that factor into a great martini. The glassware (I prefer a coupe glass vs. a standard martini glass), the temperature (must be freezing cold, honestly am OK with a few small ice pieces), the olives (big, plump blue cheese ones), and the level of dirty (filthy please). The thing about martinis is that I usually only allow myself to have 1 before I move onto wine or something else for the evening, so I want it to be GREAT, with all the aspects I mentioned above.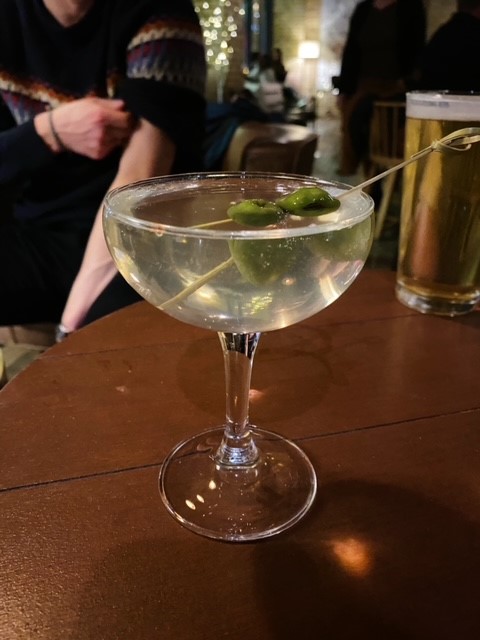 Gin or Vodka? Honestly, I don't discriminate. I am very liquor agnostic, meaning I fortunately (unfortunately?) will drink anything. I usually go for the vodka martinis, but a gin martini does add a unique, herbal flavor profile. I order Kettle One as my vodka of choice.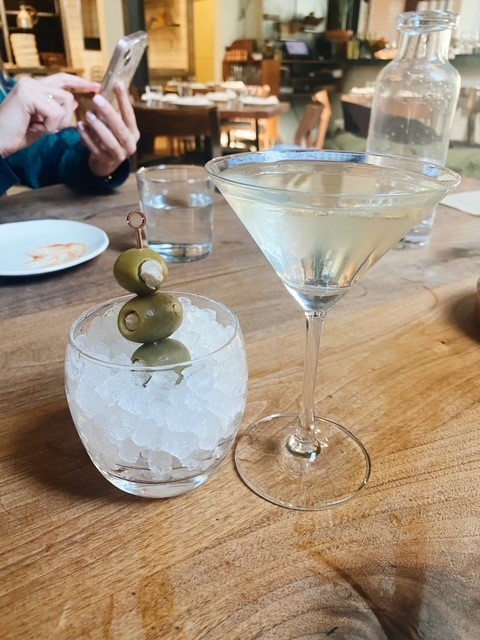 Why Do the Olives Matter? A martini without great olives feels lonely to me. Olives matter because it's basically like a built in snack with your cocktail, similar to your cheese and meat garnish on a Bloody Mary. Small, pimento stuffed olives are not my favorite with martinis, but large green olives with blue cheese inside are the best ever.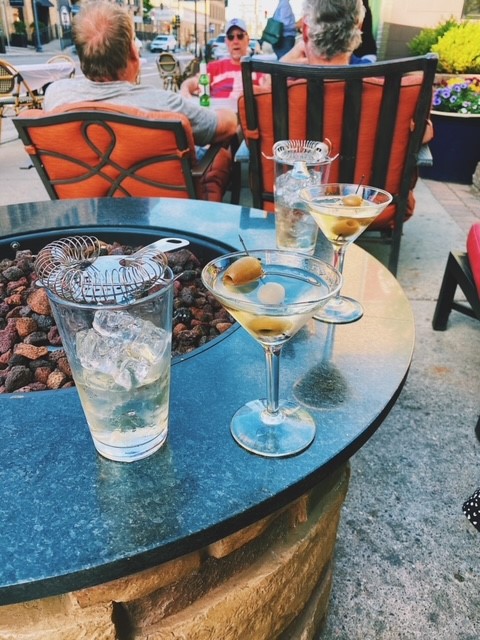 What food is best with martinis? Martinis are very dynamic and adaptable to different food pairings, this is why we love them. I have enjoyed martinis at home with a block of cheese and some nutty crackers. I've had martinis alongside a bag of salt and vinegar chips. I love ordering martinis at a bar with half a dozen oysters or a shrimp cocktail and a side of fries. They are the perfect "appetizer" drink for me, but they also go great with the first few bites of your main course.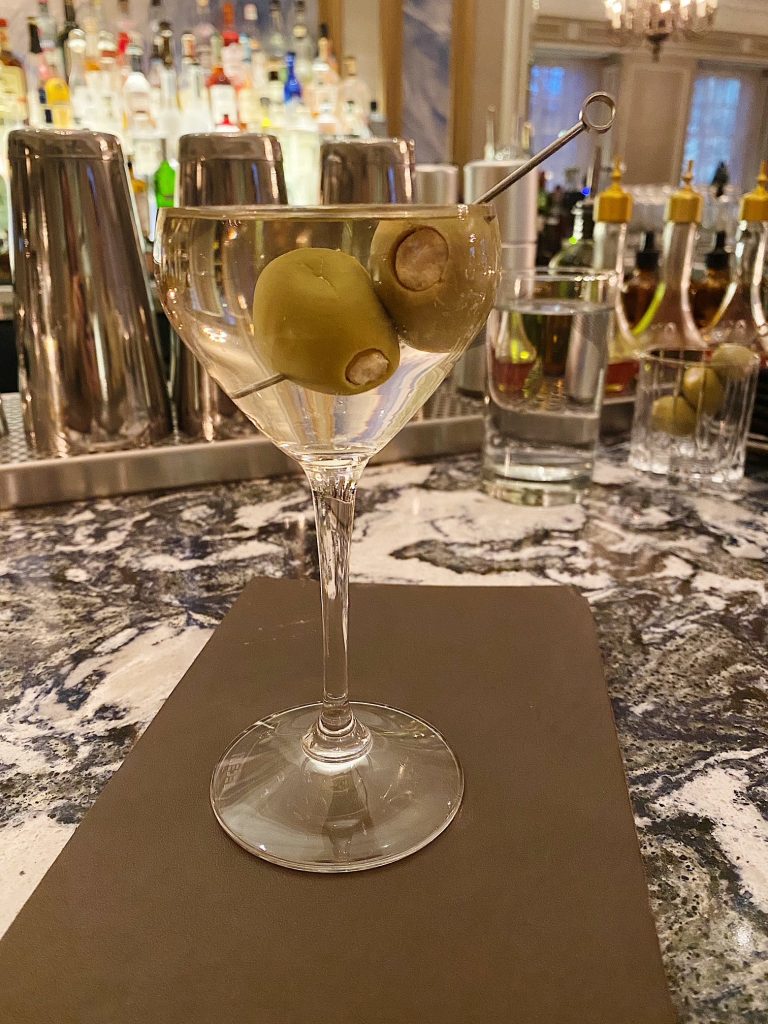 Minneapolis and St. Paul Martini Round Up
I broke the round up into two categories: Classic, No Frills: these are martinis the way your grandparents would have enjoyed them. Standard martini glass, no "instagrammable" features, and done right. The second category is Unique and/or Elevated Martinis: these are "modern" martinis with unique or delicate additions.  I included a description based on the notes in my phone I kept for this research project.
Please DM me on Instagram or send me an email at contact@madisoninmpls.com with any places I do not have on my list but should! I will continue to add.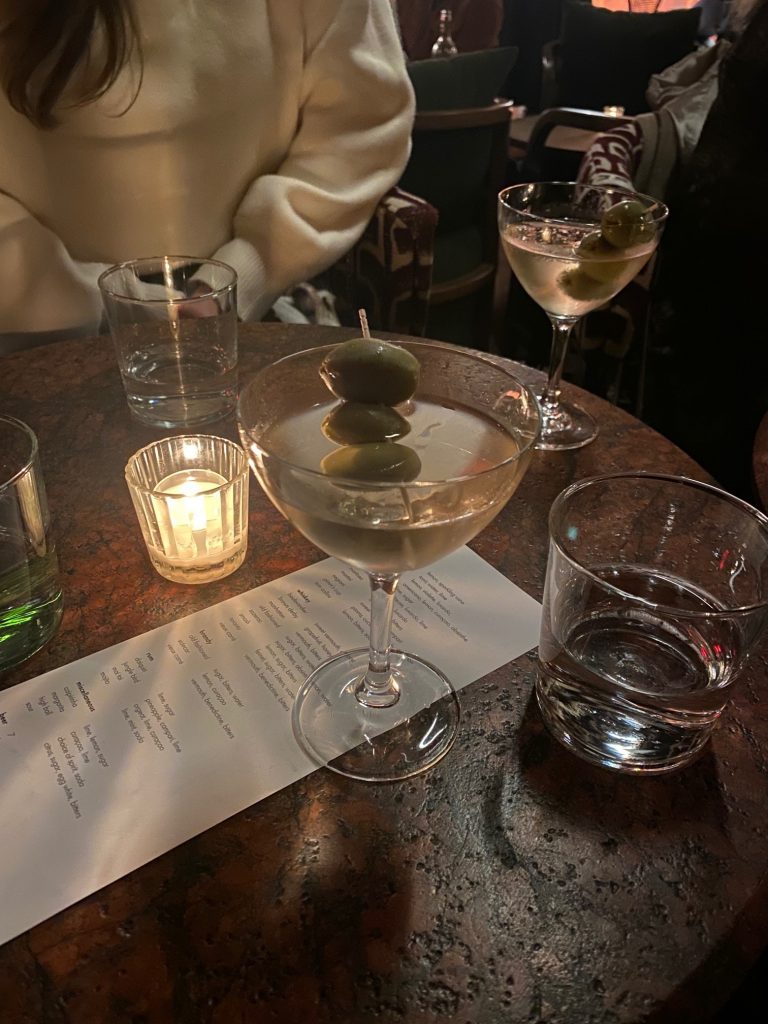 Classic, No Frills Martinis
JD Hoyts, North Loop: blue cheese olives, cold (ice chips), old school vibe, great to enjoy at their bar
Monte Carlo, North Loop: old school vibe, no blue cheese olives (only regular), you get extra martini leftover in the shaker (feels like 2 martinis in one)
Tenant Next Door: $10 so how could you not, classic, clean and fresh tasting
Sooki & Mimi Basement Bar: no blue cheese olives but their olives were VERY tasty, delicious and smooth vermouth
Bar La Grassa, North Loop: very good blue cheese olives (house made?), really cold (ice chips), standard martini glass
Café Lucrat: you have a choice between regular and blue cheese olives, it was smooth but strong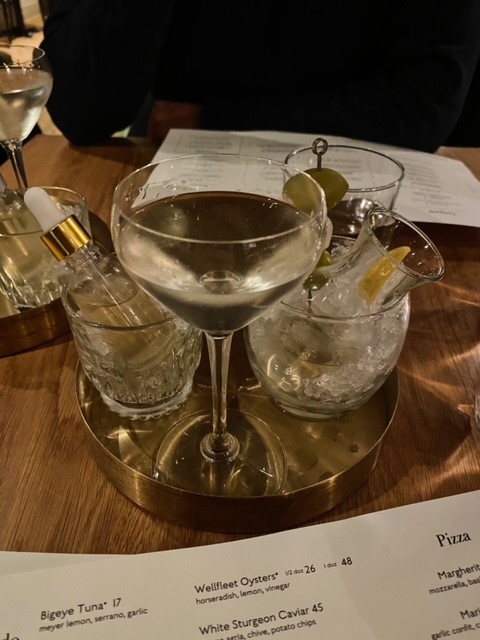 Unique and/or Elevated Martinis
Josefina, Wayzata: the most unique, comes with a little dropper of "dirty" mix and all the fixings (blue cheese olives, lemon twist, pearl onion), the "small" definitely serves 2 people
Parlour: comes very dirty when you ask for "very dirty," as I do. Smooth and refreshing. No blue cheese olives, but coupe glass
Spoon and Stable, North Loop:  amazing blue cheese olives (best I've had), coupe glass, very cold, best enjoyed at their bar with S&S bread and butter
Martina: blue cheese olives, smooth and simple but still elevated in a way with the coupe glass
P.S. Steak, Minneapolis: vodka forward, blue cheese olives, could maybe use a bit more vermouth, beautiful bar with a fireplace
Hewing Hotel, North Loop: cute coupe class, standard flavor