Tampa and St. Petersburg are not destinations I recommend traveling to JUST for food, but they do have some delicious and unique spots that are worth visiting if you're in town. I was on a project for several months in St. Pete and my mom moved to Tampa a little over a year ago, so I've been over a dozen times and scoped out the best spots I recommend checking out.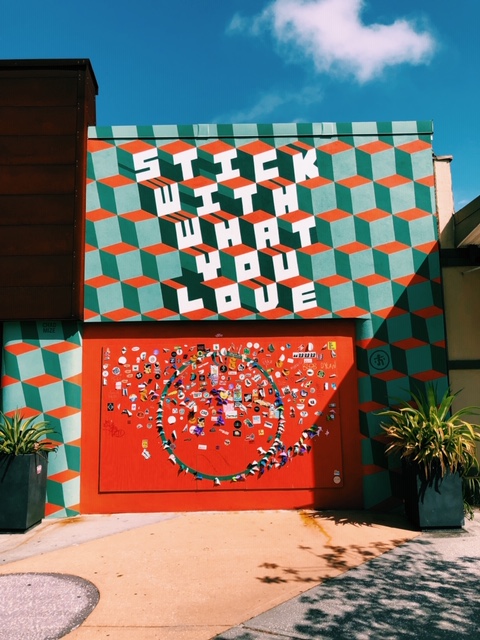 Here are the places to eat and drink I recommend in this guide:
Armature Works
Bar Taco
Bern's
Bodega
Brutique
Buddy Brew
Edison
Green Bench Brewing Company
Green Lemon
On Swann
Oxford Exchange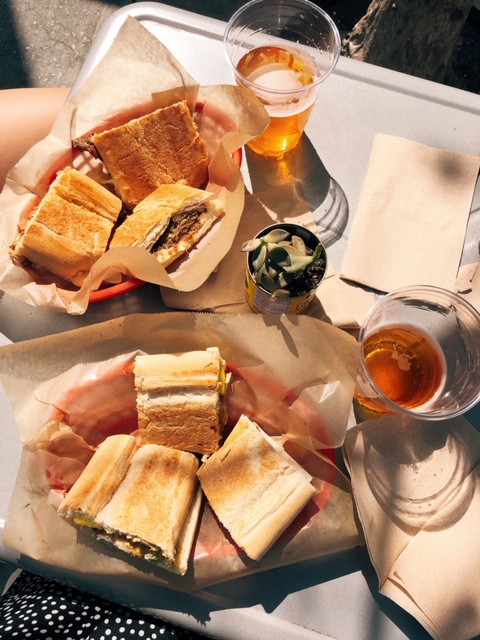 Eat & Drink
Tampa
Green Lemon is a Mexican restaurant with great dips, healthy-ish bowls, and killer margaritas. It's always packed. Bern's is a semi-famous, upscale steakhouse with a long history in the city. If you're into steakhouses, this is not one to miss. They also have one of the largest wine cellars in the world, housing more than 6,000 unique selections and over half a million bottles. Oxford Exchange is a large, chic building with a restaurant, a bookstore, a coffee shop, and other shopping options. I love going to get a coffee from Buddy Brew (which also has several other locations around town worth checking out) and then eating brunch at the restaurant inside. Hyde Park is a cute neighborhood in Tampa that has a downtown-ish area that reminds me of 50th and France in Minneapolis. Eat at On Swann, a New American restaurant with great drinks and a little patio. Bar Taco, a beachy restaurant with great taco bowls and mezcal cocktails, is another great option down the street. Edison Food & Drink Lab has a great burger and a 5x James Beard semi-finalist chef.
St. Pete
Check out Bodega on Central Ave for delicious Cuban sandwiches (locals say the best Cuban sandwich in the state) and fresh pressed juice. Brutique is a boutique with men's and women's clothes, live music, and a great bar. It's fun to hang here for a few hours on a sunny Saturday, listening to live music, and maybe doing a champbong or two (yes, a bong with champagne.) Green Bench Brewing Company has some of the ever-popular hazy IPAs as well as several other light and dark beer selections. Their patio is always packed and filled with dogs relaxing in the shade. Of course the beach bars (there are hundreds) in St. Pete are always great for drinking a cold beer in your swimsuit cover-up and flip flops.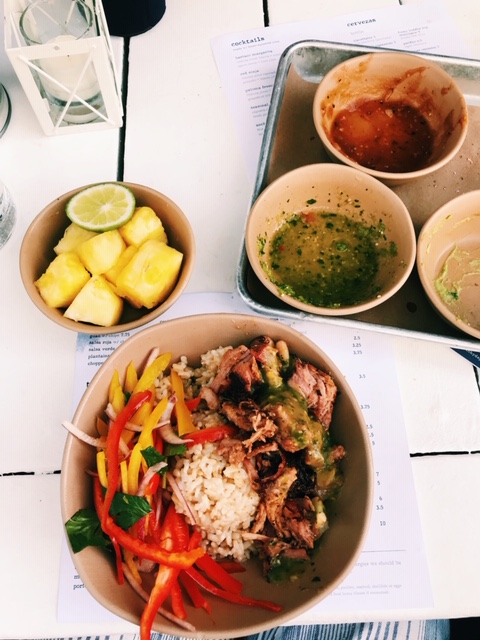 See
In Tampa, Hyde Park is a fun neighborhood with a downtown area that has several shops, places for a drink, and restaurants. It's worth it to park and walk around that area for an hour or two. Explore the Tampa Riverwalk, an active pedestrian street along the water. Ybor City is an area of Tampa known for vintage shops and Cuban and Latin American restaurants. Of course there's Busch Gardens if you're into amusement parks. Armature Works, a large warehouse building with several bars and eateries is a cool space but usually better for a drink or two before dinner instead of for food (we found the food very average each time and had to wait forever for it.)
In St. Pete, head to Vinoy Park in St. Pete and rent bikes to explore Central Ave, one of St. Pete's trendiest streets. The Indie Flea is a year-round market showcasing vendors offering handmade goods, plants, jewelry and more. They have a location in Tampa and St. Pete, check their website for days/times.