I was recently in Sweden for work and decided to stay the weekend in Stockholm. November definitely isn't the best time of year to visit the country, as the sun sets at 3PM and a lot of the attractions/restaurants are closed. However, I still had a great experience and I definitely want to come back in the summer (when the sun sets around 11PM!) In general, Swedish food has a lot of fish, potatoes, great bread, and pickled vegetables. The city of Stockholm is quite expensive, but the people were all very generous and kind.
Here are the places to eat and drink I recommend in this guide:
• Le Rouge
• Ling Long
• Matkonsulatet
• Meatballs for the People
• Nook
• Nosh and Chow
• Oaxen Krog & Slip
• Restaurant AG
• Rosendals Trädgård
• Sky Bar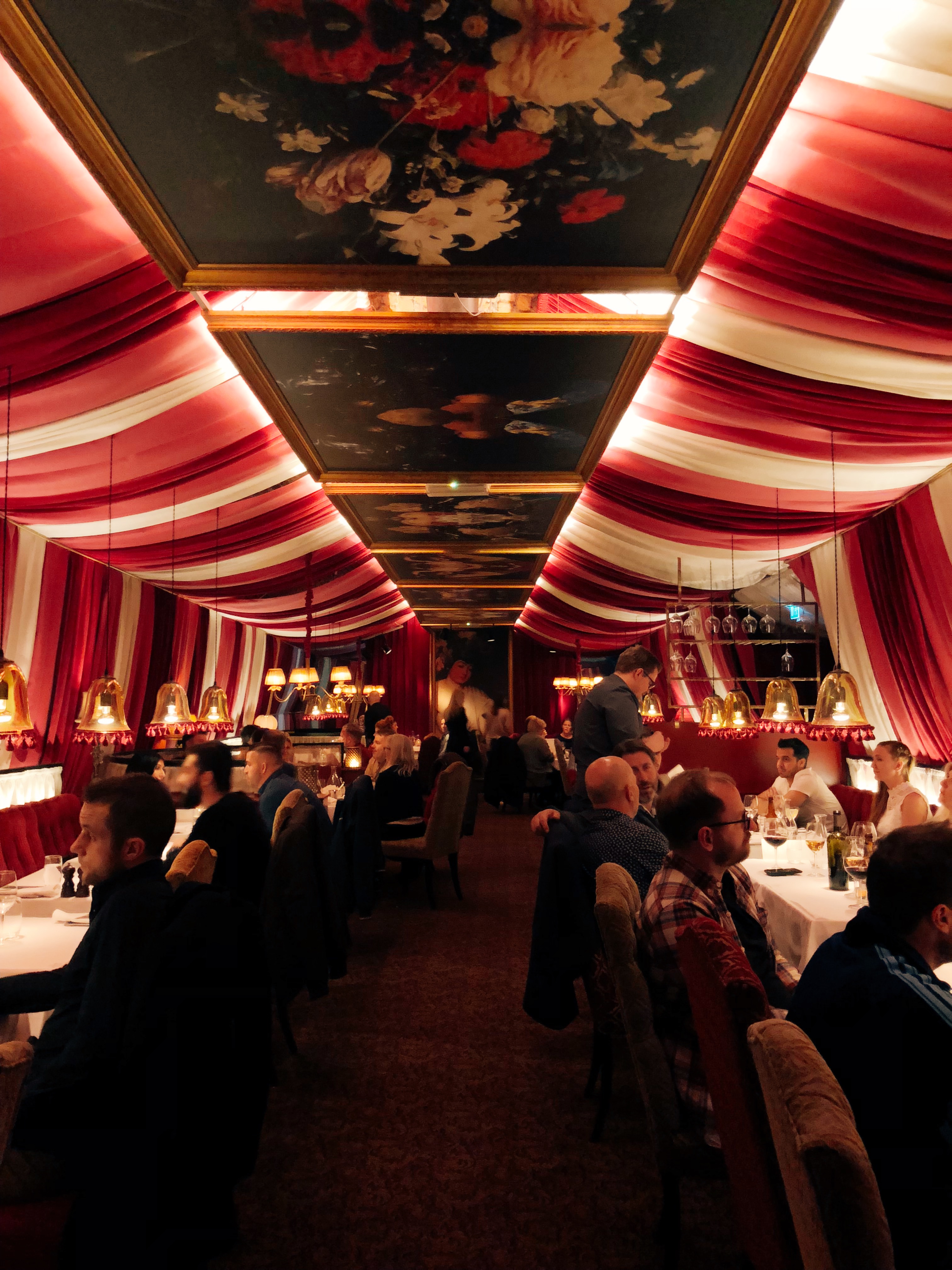 Eat
In general, you will notice almost every restaurant in Stockholm values all things "cozy." Candles adorn almost every table no matter the time of day or restaurant, blankets are often draped on the back of the chairs, and locals love to have "fika," which is Sweden's version of a coffee break – often had with a pastry or cake. Make a reservation at Le Rouge for a drop-dead gorgeous restaurant with great French food and wine. If you don't want to have your meal there, the bar upstairs is perfect for a before/after dinner drink. Rosendals Trädgård is a garden restaurant with an Instagrammable interior and cozy vibes. Restaurant AG is known by locals as the best place for steak in the city. Meatballs for the People is a casual restaurant with several types of meatballs and meatball dishes. If you're craving some spice and non-Swedish food, Ling Long is a Chinese restaurant serving unique small plates and craft cocktails. Matkonsulatet is a popular and gorgeous restaurant that serves Nordic Tapas.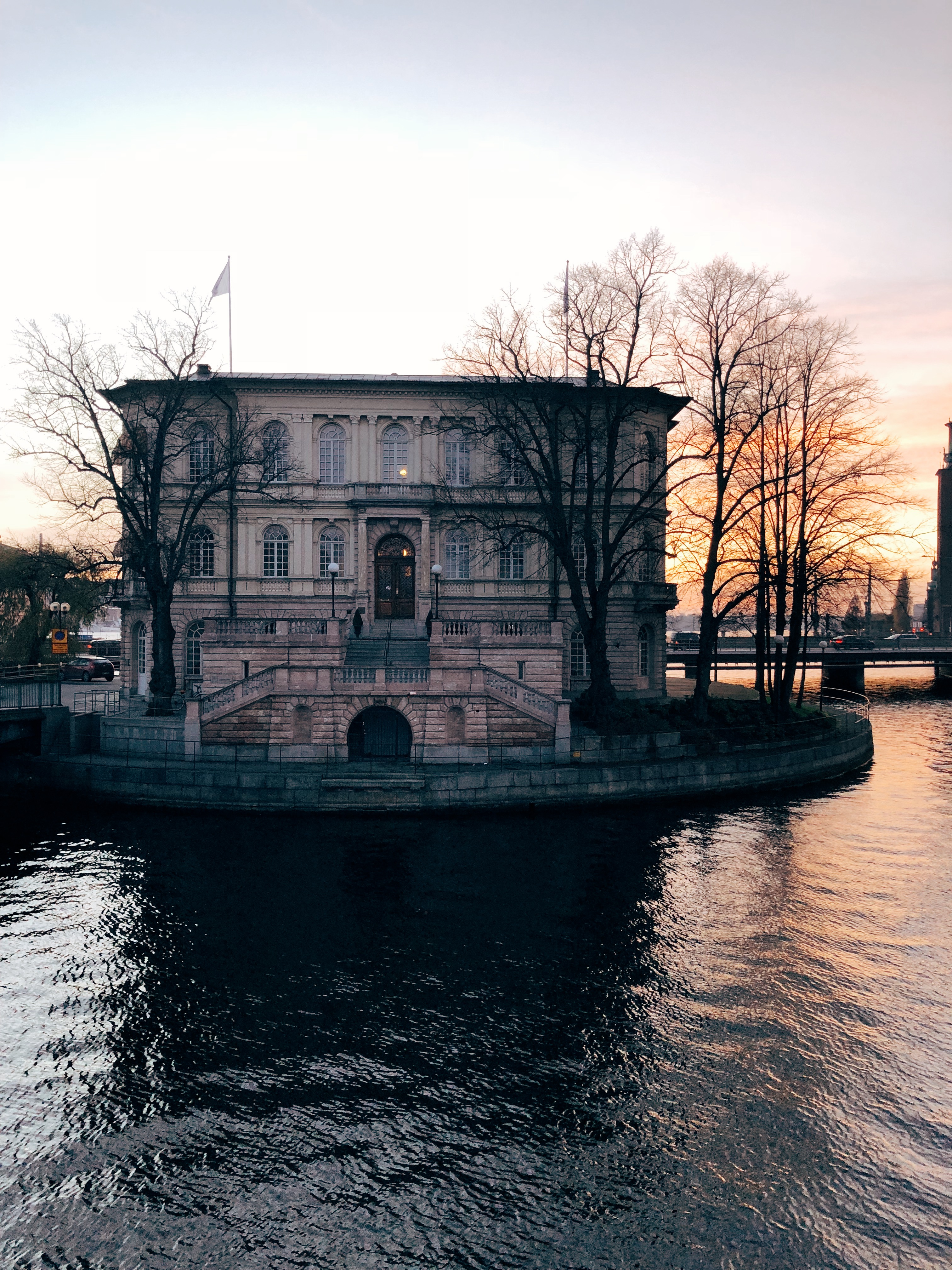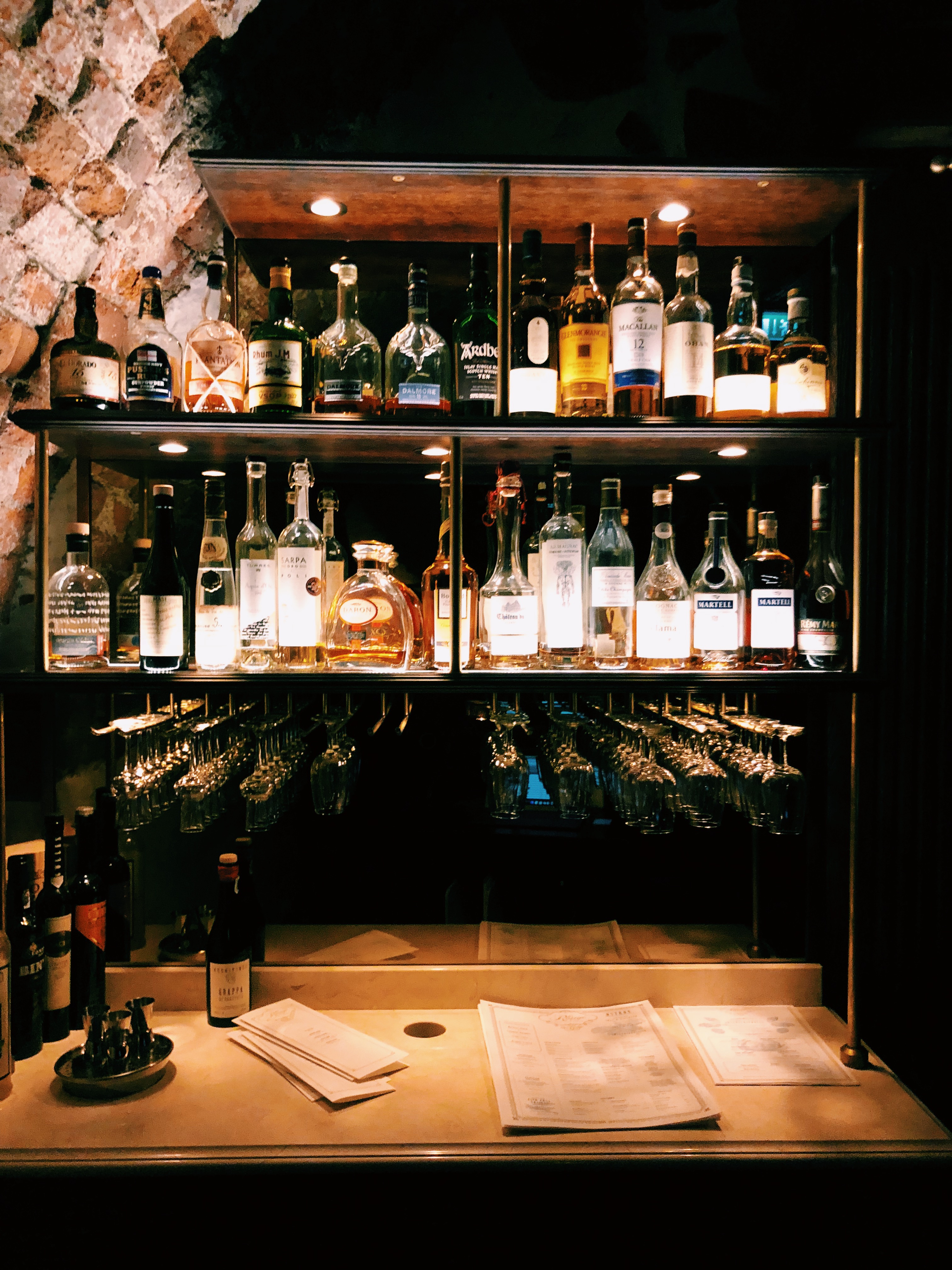 Drink
Nosh and Chow is an upscale bar with multiple levels and expert bartenders. Oaxen Krog & Slip is a great place for a cocktail at sunset, overlooking the water. Sky Bar is a bar that turns into a nightclub in the evening.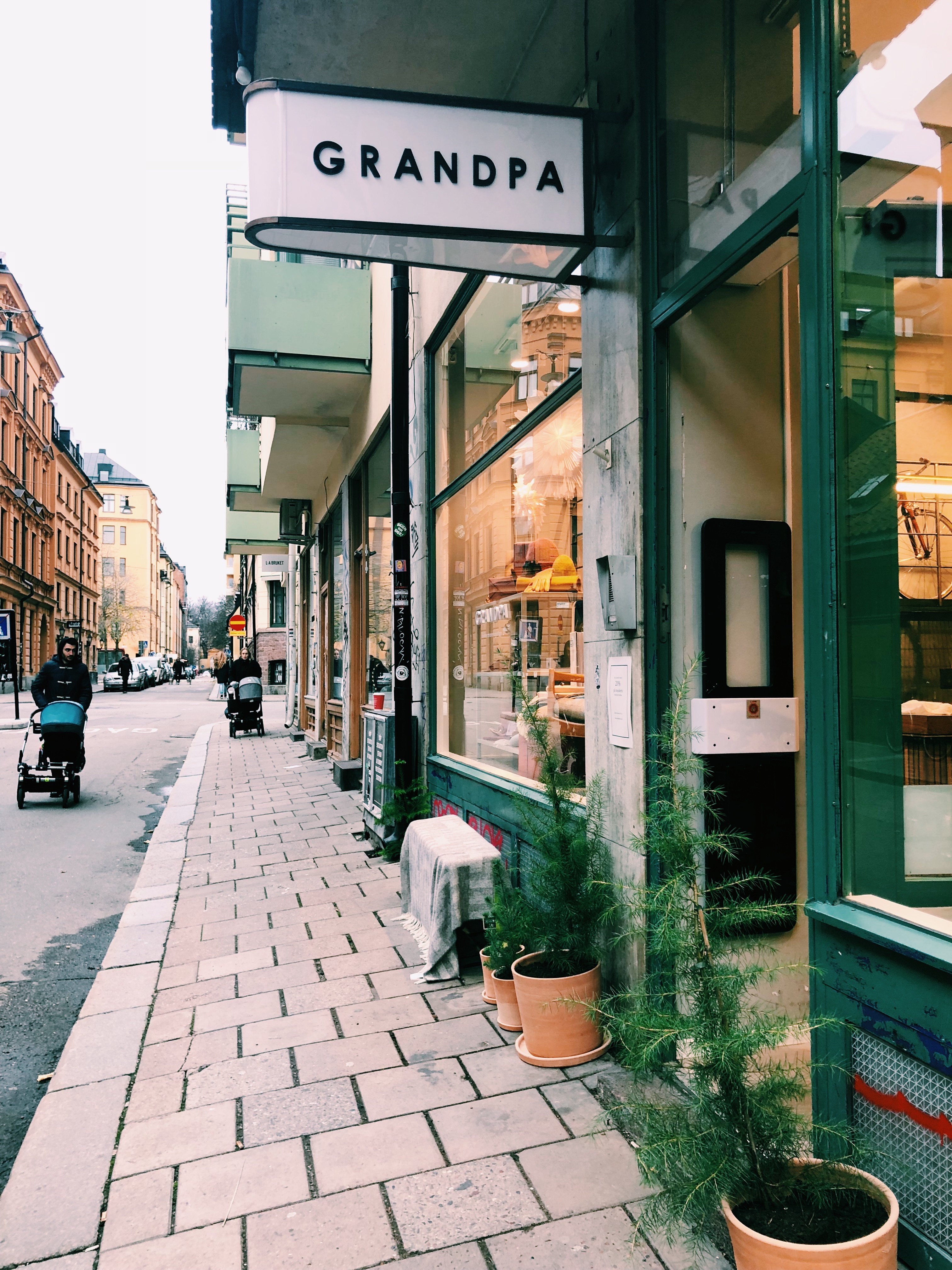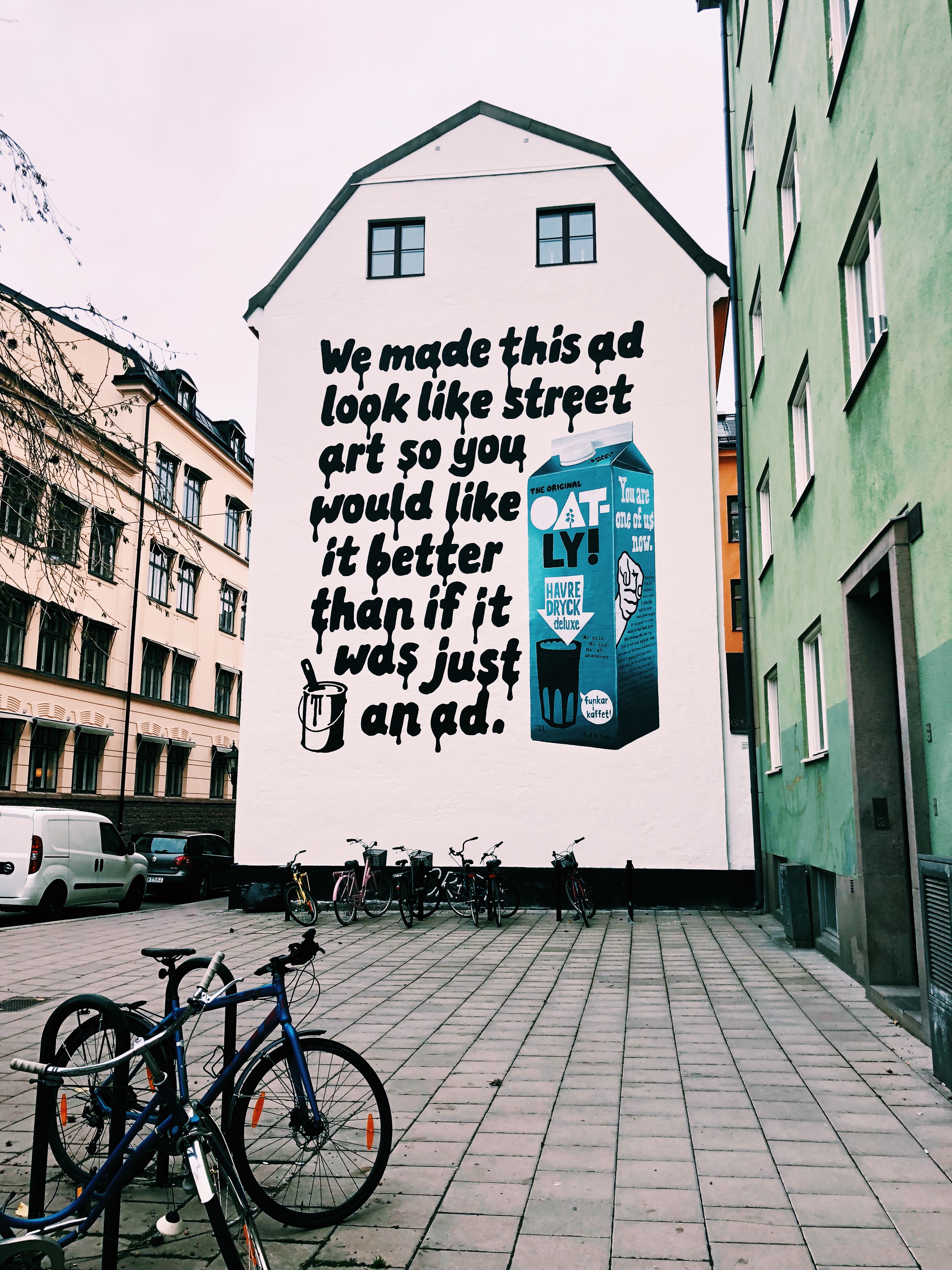 See
There is great shopping in Stockholm, both extremely high-end and more affordable boutiques. Check out the Soderhamn neighborhood, which tourists coin as "the Brooklyn of Stockholm." Grandpa is a trendy shop with apparel and home goods. The Östermalm district has typical European brands such as Zara, Mango, and some stores native to Stockholm. Strandvägen is a posh street with high-end shopping and great people watching. Beyond shopping, Stockholm boasts some great museums including the Nationalmuseum, the Royal Palace, and Fotografiska. I also recommend doing a canal tour, which is a great way to see the city's dozen or so islands. Stockholm (and Sweden in general) is very green and lush, so take some time to run or walk through one of the several parks in the city.