Hi everyone! My name is Luci and I am Madison's younger sister. In Spring 2018, I studied abroad in Barcelona, Spain for the semester. I cannot wait to share with you my favorite restaurants, bars, and must-sees of this beautiful city! The first thing to know about Barcelona is that it offers any food you desire – whether that be traditional Spanish food, modern cuisine, or other countries' specialties. Let's get started!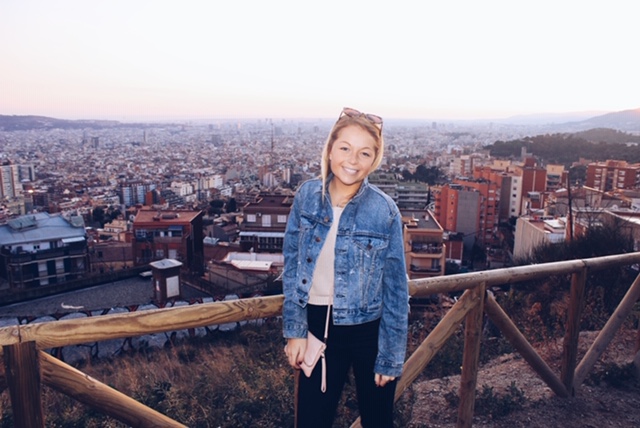 EAT
• Bo de Be
• Brunch and Cake
• Flax and Kale
• La Monroe
• La Taqueria
• Milk
• Rasoterra
• Robata Sushi
• Sensi Gourmet Tapas
• Tlaxcal
DRINK
• Barceló Raval
• Hotel Arye Rosellón
• The Mint
• Sagrades Tennines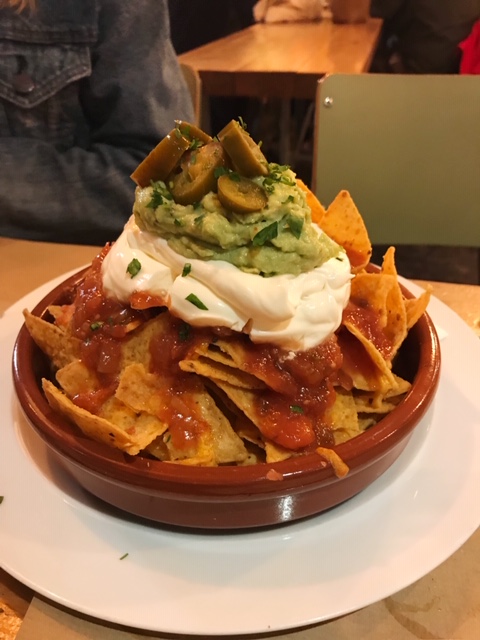 Eat
When Madison came to visit, we made sure to eat 4 times a day to ensure she tried all the best spots. It is hard to say what my absolute favorite restaurant in Barcelona is because they're all so good. If I had to choose, it would be a tie between Bo de Be and Sensi Gourmet Tapas. Let's begin with Bo de Be. This cute, hole-in-the-wall restaurant is hands down the best sandwich in town. My order is chicken with everything (except olives) and all sauces. If you aren't a bread person, they make a bowl version of the sandwich that is to die for. When you go, make sure to get an order of their patatas bravas with all sauces – they are LIFE CHANGING. Sensi Gourmet Tapas is my favorite spot for tapas. It is a small-plate style restaurant that offers a variety of traditional and modernized tapas. This option is a little fancy so be prepared for higher prices than usual. Their menu changes often – but don't worry, you'll love whatever you order. La Monroe is a great option if you're looking for a fun, cozy environment (outdoor seating is also available). This restaurant offers a vast variety of foods – anywhere from nachos to salads. The nachos are my personal favorite. This is also a great choice if you're wanting a good cocktail and place for conversation. La Taqueria has a few locations and is by far the best Mexican food in the city. All of their tacos are delicious and don't forget to get a mango margarita! Tlaxcal is another great Mexican food option. Brunch and Cake is the restaurant in Barca known for its aesthetically pleasing food. I recommend the guacamole infused sandwich or any of the pancakes! Flax and Kale is a healthy brunch option that offers fun dishes like zucchini lasagna. I definitely recommend trying one of their smoothies – my order is the Rejuvenator. Milk is located in the Gothic corner and is the perfect choice for breakfast. If you like seafood, then Robata Sushi is the place for you – great ambiance. Last but not least is Rasoterra. This is one of the best vegetarian options in town and will leave you wanting more.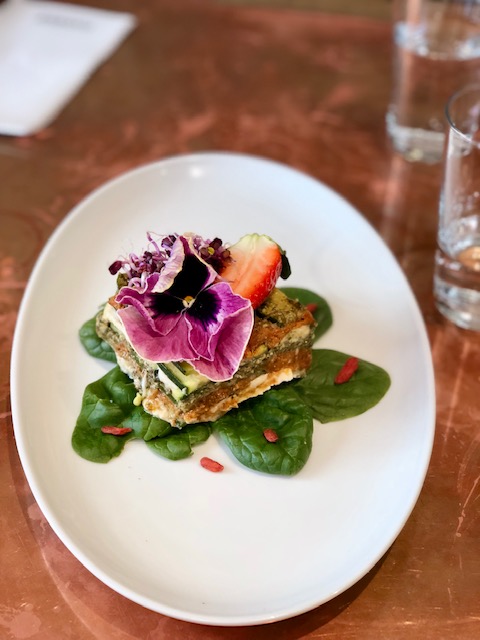 Drink
Barcelona is filled with hundreds of drink spots, so I will just give you my top four. My all time favorite is Hotel Arye Rosellón. Located on the rooftop, you will have the best view of La Sagrada Familia with one of the best gin and tonics in town. The Mint is a bar near the ocean and known for their mojitos. I recommend going past 11pm to experience their underground cave bar! Barceló Raval is another great option if you are looking for rooftop views of the city. My fourth favorite is a wine and tapas bar called Sagrades Tennines. Located near La Sagrada (and my apartment), this hole-in-the-wall wine bar will give you a taste of true Spanish culture.
Other Must Dos
• La Boqueria – huge Spanish market
• The Bagel Hood – for when you're craving cream cheese
• Eyescream and Friends – fun ice cream shop by the water
• Happy Pills – candy store located by the cathedral
• Chök – awesome donut place
Thank you for reading and enjoy your time in Spain!