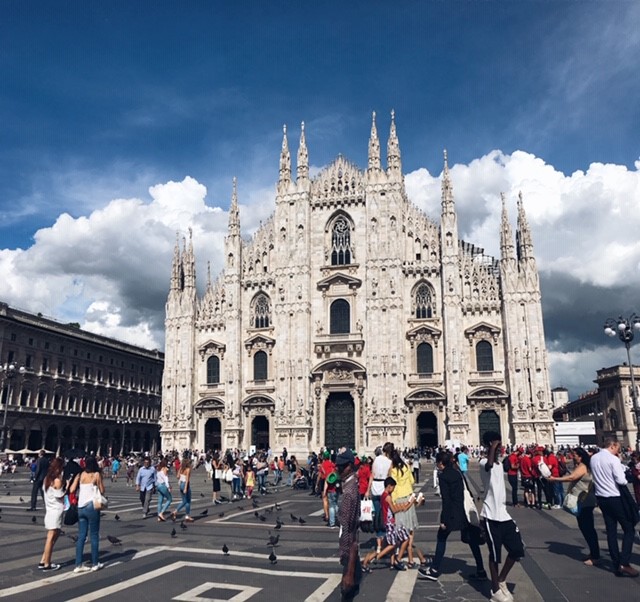 I lived and studied in Milan for four months, and fell in love with the city. As I've written about before, my passion for food and wine sparked when I lived in Milan. Italians just get it right when it comes to dining experiences. I have special memories basking in the sun on a patio in Lake Como sipping chilled Lambrusco, eating blocks of fresh mozzarella with thick slices of tomatoes tossed in balsamic vinegar. Italians value taking things slow, a fact that can make working in the country difficult for someone like me. But when it comes to food and eating out, taking things slow teaches you to savor your food, to stop and think about your wine and your surroundings. No one was rushing through a meal to get to the next activity, because the meals were always the main activity. After Italy, I wanted to get my hands on anything that could teach me more about food. I marked up cookbooks before bed, listened to podcasts about dining trends and cooking tricks, and most importantly, began to notice little details of a restaurant. Details are important and they factor into our decisions on what we love to eat and where we love to eat it.
Here are the places to eat and drink I recommend in this guide:
• Chocolati
• Da Oscar
• Fabrique
• L'antro della Sibilla
• Le Banque
• Maruzella
• Old Fashioned
• Spontini
• Spritz
• The Club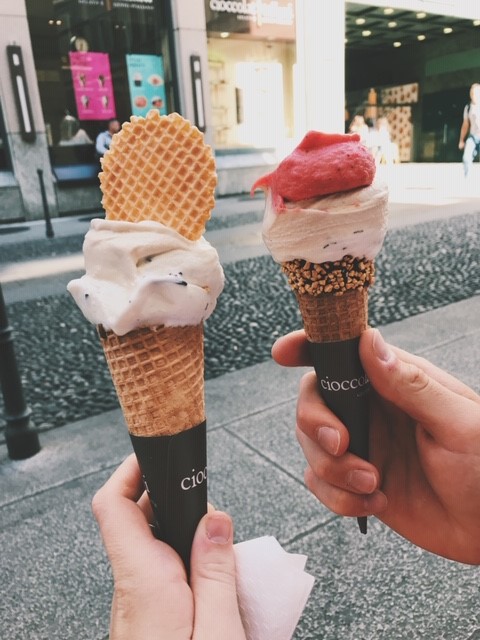 Eat
Da Oscar serves large portions of pasta, family style. The food is some of the best I've ever had in my life, but warning: the owners are definitely semi-
Fascists. You think I'm joking (I'm not) and I do not condone this in any way shape of form. I'm just telling you – the pasta is amazing. Maruzella is a great spot for pizza. Fabrique pizza is also good. L'antro della Sibilla is a good spot for an apertivo. Spontini is a fast casual restaurant for delicious pizzas on thick, homemade focaccia. Chocolati has my favorite gelato in the city (they fill the cone with melted chocolate.)
Drink
There are great apertivos (look apertivo up if you've never heard of it!) at Navigli off the Porta Genova metro stop. The deal is you buy one drink and get unlimited food – Spritz is the name of a really good one at Navigli. The Columns (Colonne di San Lorenzo) are a fun place to hang out with a bottle of wine or six. Because of the open bottle law, the columns as we called it is always packed with young adults drinking and talking. As for clubs, we liked Old Fashioned, The Club, and Le Banque.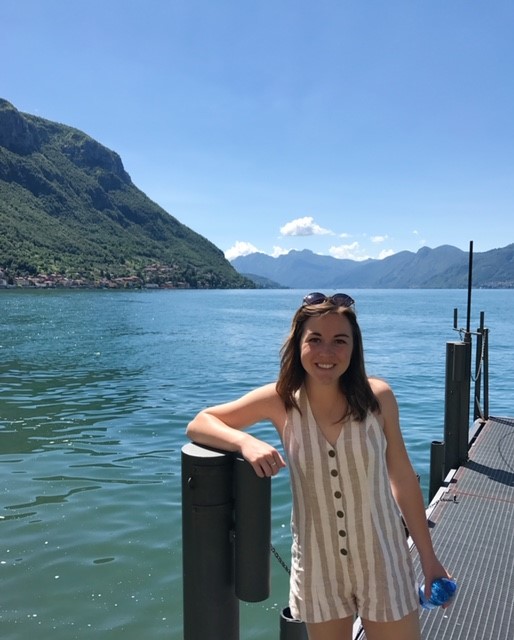 See
Milan is a very livable city and less of a tourist city. But there are still plenty of things to do if you end up in Milan for a day/a weekend. The Duomo is directly in the city center and worth going inside for free. Galleria Vittorio Emanuele is a gorgeous, upscale shopping center right near the Duomo. San Babila is a famous street great for shopping without being too expensive. Via Montenapoleone is a famous street great for shopping and is VERY expensive 🙂 it's known as the most famous shopping street in the world and has several fancy designer brands. You can't go in most stores without an appointment, but this street is the best for window shopping. Santa Maria delle Grazie is where the Last Supper painting is. Worth going to see and paying for the audio guide. Teatro alla Scala is famous opera house near the Duomo. If you are up for it, go to the QC Terme spa near Porta Romana. This was one of the best things I have ever done. You pay an entry fee, and get access all day to the water spa. There are 3 levels with water beds, heated beds, waterfalls, saunas, hot tubs, and so much more. There is also free food all day long and unlimited champagne and wine starting at 7 pm. SO WORTH IT. I also recommend taking a quick train to Lake Como for a day trip while you're in town.