December 2020
By: Madison in Minneapolis
All photos by: Jack Samels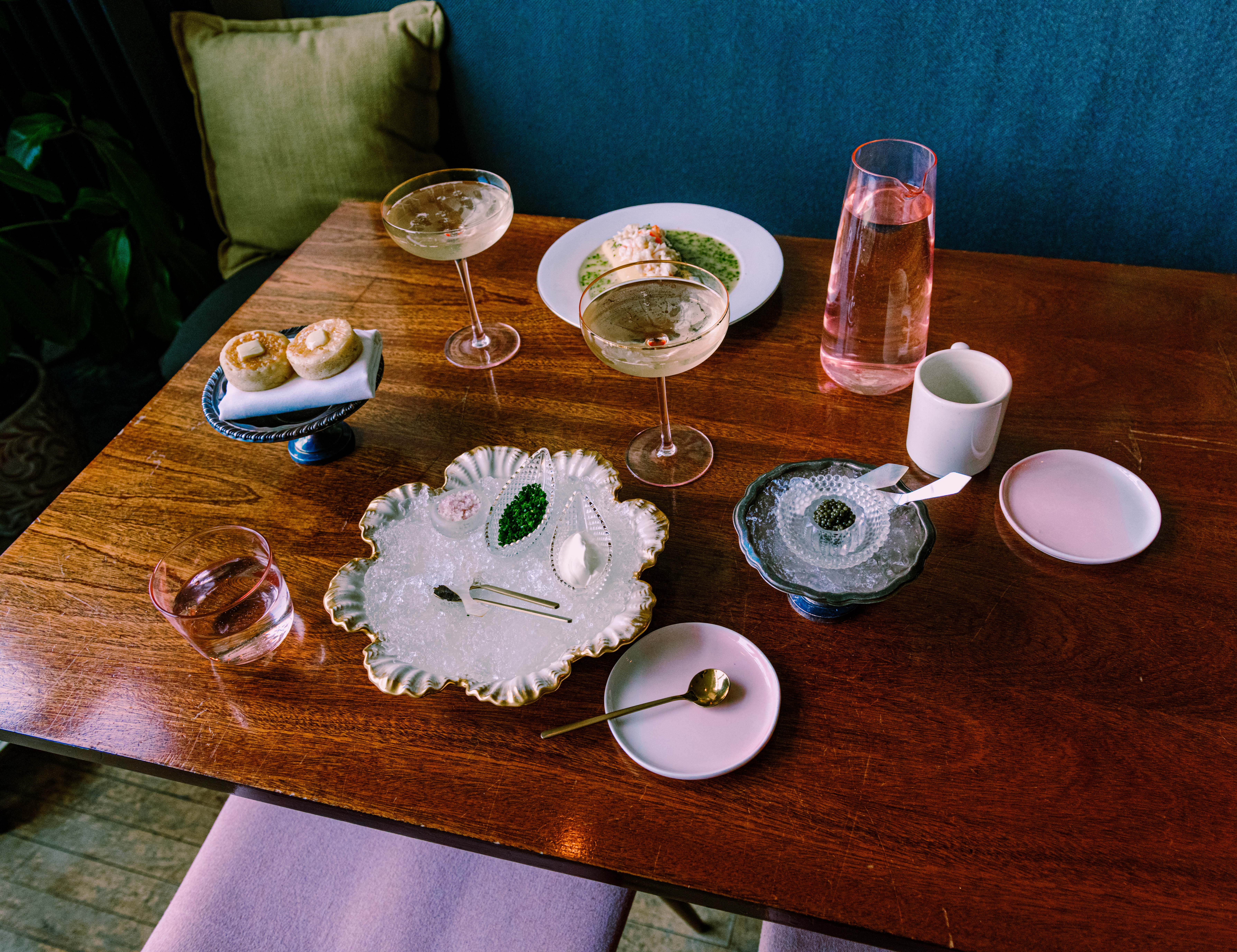 A Consistently Great Restaurant
There are consistently good restaurants. The places that provide what you expect, the places you know the bartender who also knows you and how you like your martinis made. There are the places you go when you're craving a solid cheeseburger or a medium rare steak, because you know it will be cooked correctly and taste good each time. There are the places that check off the right aesthetic, that make you feel fancy or cozy or important. But then there are the consistently great restaurants. Grand Café was this type of restaurant for me. Knowing Grand Café for me felt like being in the "in crowd", experiencing and enjoying something that almost felt like it did not belong on a quiet and often snowy Minneapolis street.
I experienced Grand Café and Chef Jamie Malone's cooking dozens of times, and each time was felt just as exciting and delightful as the last. We went hungover and ate eggs benedict off fancy plates and drank champagne out of large coupes. We ate cheeseburgers off silver platters and fried oysters with crisp white wine, pretending we were sophisticated enough to know the difference between Sancerre and Chablis (let alone how to pronounce them.) No matter the specifics of the menu, one thing was for certain. If you went to Grand Café, you would receive great service. You would drink delicious bubbles. You would eat perfectly prepared food. And you would feel special just being in the place. Grand Café is a consistently great restaurant. And although the space itself has closed for good, I have a feeling the women behind the restaurant will reimagine and reopen something just as great – if not greater – when the time is right.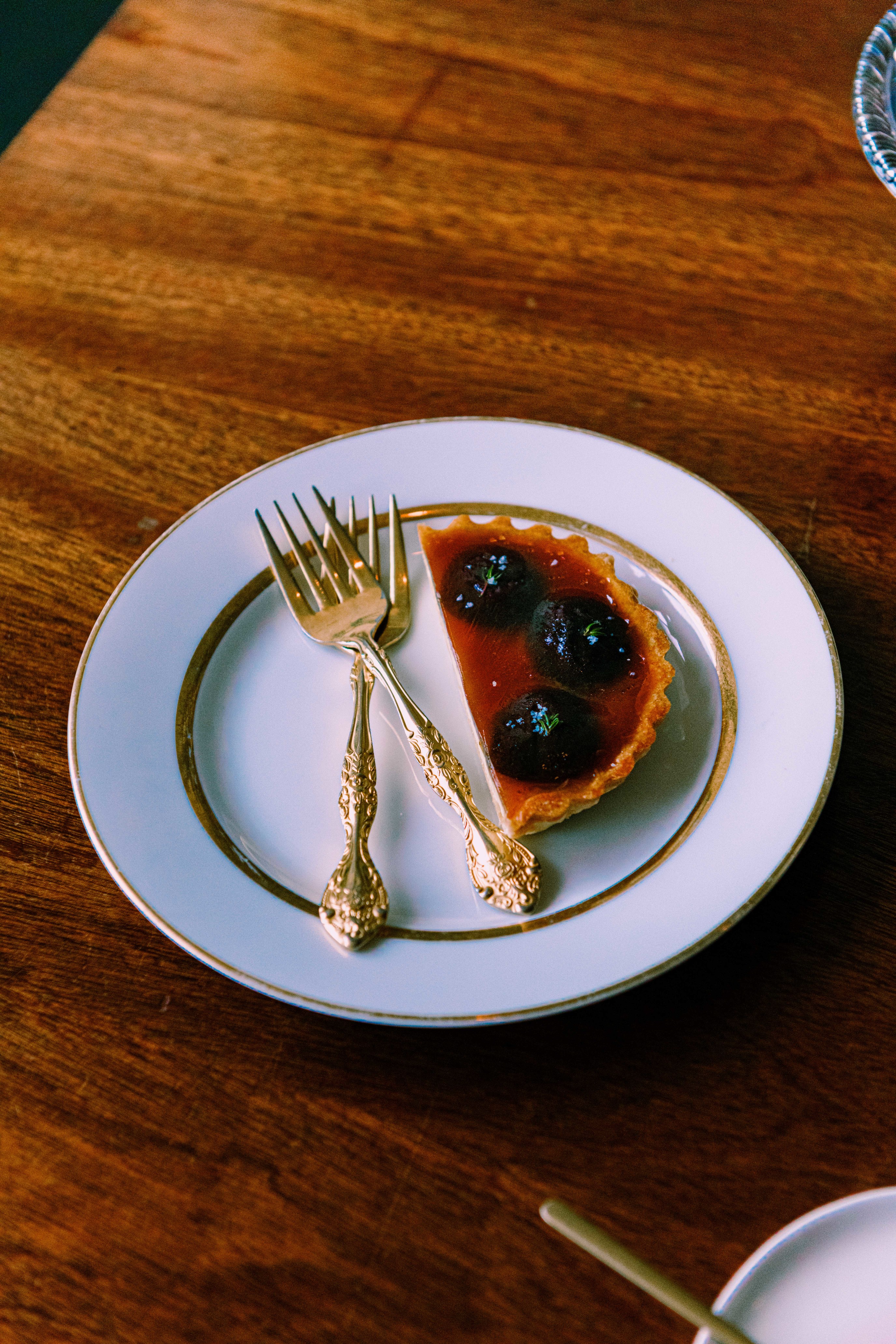 My Book Plans
Prior to the pandemic, I decided to write a book. The book, which did not yet have a name, would feature 30-40 Minneapolis and St. Paul chefs, wine experts, restaurant owners and the places they've built. The vision of the book was to bring the chefs behind the restaurants we all love to life. I believe that dining out is all about the experience provided to each guest, and I firmly believe that the dining experience is enhanced when the guest has insight into the mission, value, and chef behind the restaurant. My vision for the book was a "coffee table" like publication that featured narrative, beautiful photography, and a sample of the chefs' favorite recipes. Although my progress came to a pause in March, I completed several chef interviews and photoshoots prior (thanks to my amazing photographer Jack Samels!) Although I'm not sure the book will have the same vision post-pandemic, I hope to take the stories and photographs I do have and share them all eventually, starting with Jamie Malone's and the story of her time at Grand Café.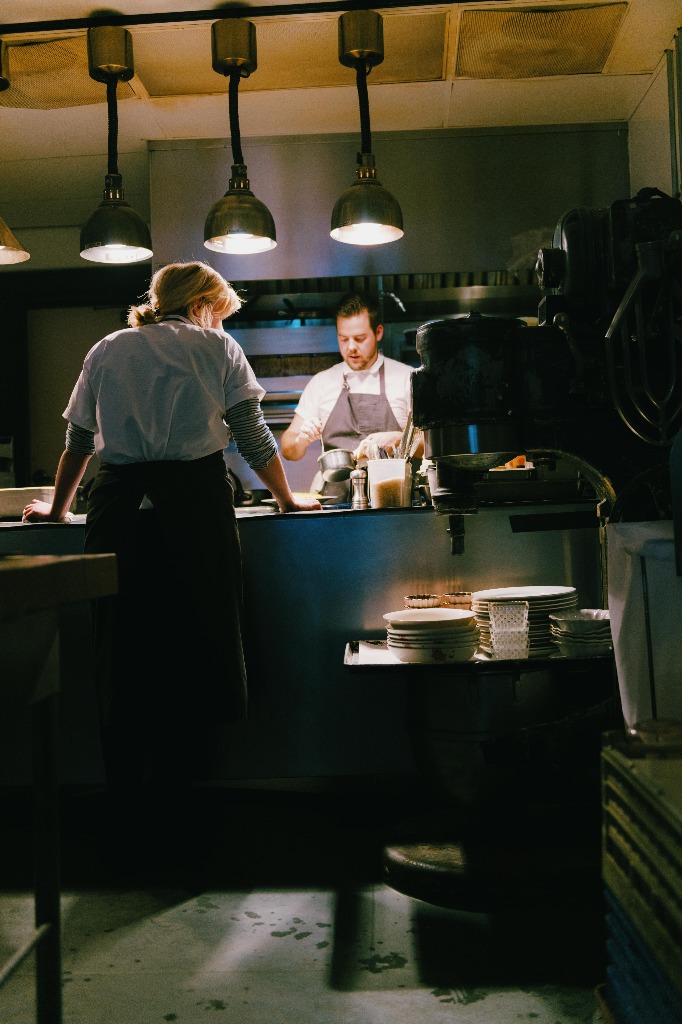 My Conversation with Grand Café Chef Jamie Malone and Director of Operations Nikki Klocker
After traveling across Asia and Europe, Chef Jamie Malone attended and graduated from Le Cordon Bleu of Culinary Arts in Minneapolis. From there, she went to work for Tim McKee at La Belle Vie and then won 2013 Best New Chef in America by Food and Wine. Jamie then went on to help open and work at several other Minneapolis restaurants including Jean Georges Chambers Kitchen, Porter and Frye (with Steven Brown), Barrio, and Sea Change. In 2017, Jamie took over the Grand Café from Mary and Dan Hunter. "The space already had character and feeling in it. Taking that over helped yield a more genuine and meaningful result," Jamie said. "One of my concerns was that I didn't want to alienate people, didn't want it to feel pretentious. We wanted to keep things casual and easy going."
The food Jamie serves at Grand Café is classical, but sometimes whimsical, French cookery. This type of cuisine is something she became interested in when she was a teenager when learning about baking bread with her father. "The way it is structured and taxonomized and honored, I fell in love with it. You can't compare it to anything else," says Jamie. "French cooking has already been invented; we aren't inventing anything new at Grand. It's more the idea of how you eat and the context of how you're eating it – giving that fresh eyes." Jamie says her team follows French chef Escoffier's kitchen brigade system, a system of hierarchy where every staff member has a specific role designed to deliver the best food and customer experience possible.
I asked Director of Operations Nikki Klocker how she would describe Grand Café in just a few words. "Magical. Soft. Sweet. Sultry," says Nikki. "It's shellfish and champagne, hors d'oeuvres, caviar, trout, and pot de crème for dessert. The menu is designed to make it so you can't go wrong." And about Jamie's sister restaurant, Eastside? "Eastside is Grand Café's sister that sneaks out at night. She can get away with a lot more."
Nikki and Jamie first met back in 2012 when Nikki got married. Several years later, Jamie was the head chef and ran front of house. She couldn't find a front of house manager to represent the restaurant the way it needed to be or someone who understood service, hospitality, and leadership the way she herself saw it. Eventually Jamie reached out to Nikki to fill that role. "I find it very inspiring to come into a work environment and see someone who is so thoughtful and controlled on every detail," says Nikki. "We amplify each other. We are good at having disagreements, it's never a power struggle."
When asked how they would describe the food and wine scene in the Twin Cities to those not from here, Jamie and Nikki spoke about how people who open restaurants in the Twin Cities open them with a confidence to do what they believe in. That diners in the cities aren't typically drawn to the shiny corporate restaurants. As such, no successful chefs try to be showy or disingenuous. "Minnesotans wouldn't tolerate it," says Jamie. "We have this intrinsic way to know that it's bullshit." To me, that is part of what makes Grand Café so unique. It's special and wonderful not because of pretentious, expensive food, but because of the personalized customer service and attention to detail. When you walk into Grand Café, you can tell right away that you're about to have a great night. It reminds you that no matter what your day was like, there's hardly anything oysters and champagne can't fix.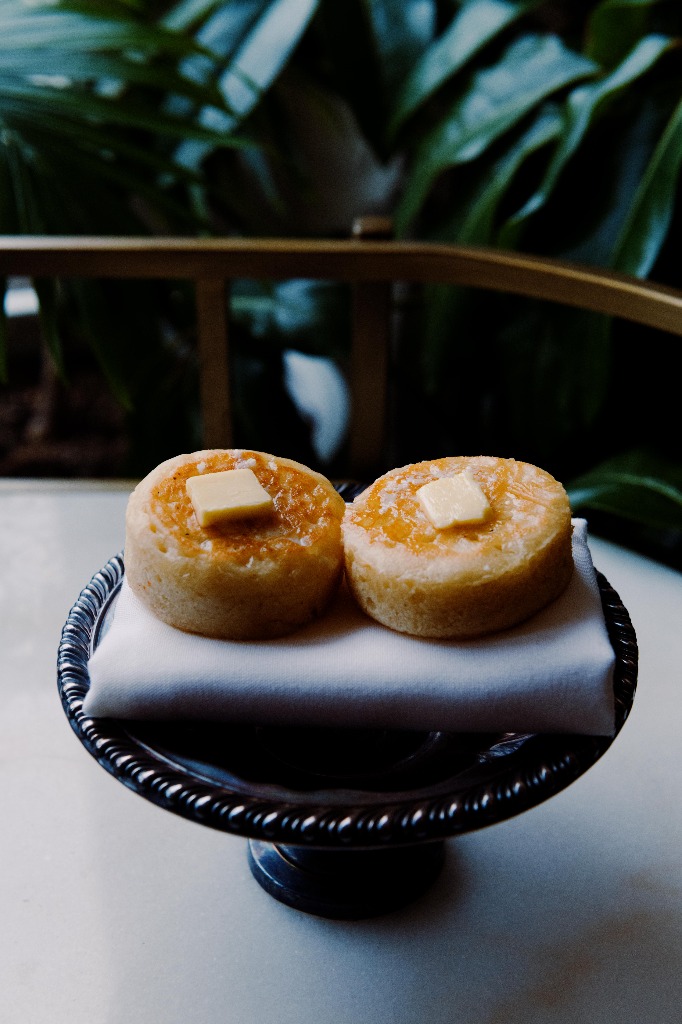 Lightning Round Questions with Jamie and Nikki
Where do you eat on your night off?
"The café at Lund's and Byerly's," Jamie says with a laugh. "beyond that, we like 112 Eatery, Martina/Colita, and Hola Arepa," says Nikki.
What's one dining trend you can't get behind?
Jamie: "Counter service unless it's a meat and three."
What is the best seasonal ingredient?
Jamie: "Uni."
Nikki: "Ham."
What is your alternative career path if you weren't a chef?
Jamie: "A surgeon."
Nikki: "Psychology."
What do you cook yourself on a slow morning for breakfast?
Jamie: "Avocado toast."
Butter or olive oil?
Jamie and Nikki in unison: "Butter."
Fried chicken or smash burger?
Jamie and Nikki in unison: "Smash burger."
Looking Forward
In our conversation (which was pre-pandemic), I spoke to Jamie and Nikki about the financial constraints on restaurants, as it was a theme I was hearing from several chefs and owners. "The financial structures of restaurants aren't sustainable," says Jamie. "Diners and restaurant owners have to find a way to work together to figure out how to make it work. So many restaurants are closing, and with minimum wage going up, restaurants have no choice but to raise menu prices. But then there's backlash. The 'working wage' fees are a Band-Aid, you have to trick people into spending what it costs to run the business."
The discussion about financial hardship in the restaurant industry is even more alarming and prevalent now, after almost a year after the pandemic started. Grand Café officially shut its doors in November 2020, a decision devastating to many – like me – who have experienced such wonderful memories in the space. It is important as diners and those of us who cherish and love restaurants to support them now more than ever. Whether this be by donating or ordering takeout frequently – we must make a plan.
I have no doubt that Jamie and team will come back after all this stronger than ever. They have an opportunity now to reimagine who they want to be, drawing on experiences that have worked and have not worked in the past. But in the meantime, the ladies behind the restaurant are operating an impressive meal kit operation out of sister restaurant, Eastside. If this story inspired you, I encourage you to check them out to experience some next level, at-home luxury.