Wine and cocktail bar attached to Surdyk's liquor store with small plates and outdoor seating.
Go to Website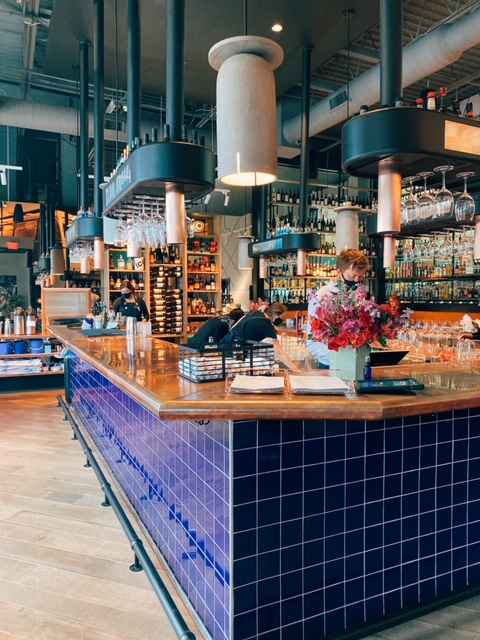 Side Bar at Surdyk's
Northeast
Surdyk's new Side Bar is located right around the back of the liquor store / cheese shop and has a great patio with heaters. They have a solid wine, cocktail (try the Old Fashioned), and beer list. In addition to the drinks, Side Bar has an impressive food menu that includes things like breads with spreads/dips, pork & shrimp wontons, a burger, crispy chicken schnitzel, and more cozy meals. The eye-grabbing component of Side Bar is the beautiful, tiled bar in the center of the space. I recommend stopping by for cocktails after work, dinner with a friend, or even a place to read a book and enjoy a few glasses of wine solo.