Graze | Provisions + Libations
$$
Multi-floor food hall with a solid selections of vendors and a full bar.
Go to Website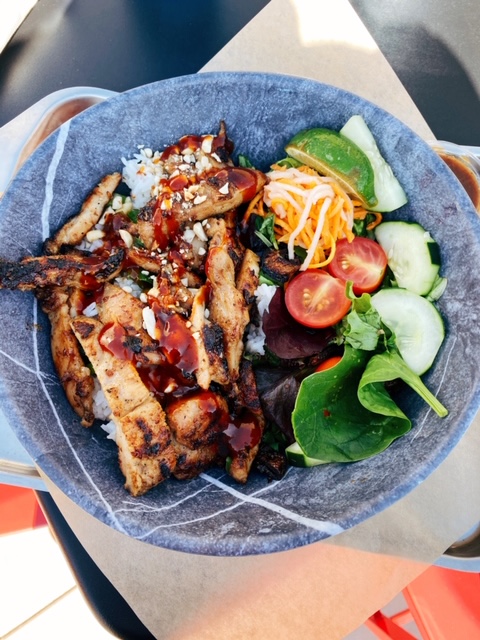 Graze | Provisions + Libations
North Loop/Warehouse
Graze has a great selection of food vendors, including Lu's Sandwiches (Vietnamese), Fish Bowl Poke (Sushi), and Honey & Rye (Coffee.) The space also has two indoor/outdoor bars (with a skyline view), outdoor fire pits, and an outdoor patio. This place is great to take visitors for a drink before a dinner reservation in the North Loop. Eating here is very casual, and it can be very busy nights/weekends, so I don't necessarily recommend having a whole dinner here. For those who have been to Denver, Graze reminds me of Avanti.