Surly Pizza Upstairs (PERMANETELY CLOSED)
$$
The restaurant on top of Surly Brewing, serving pizzas, salads, and other side dishes.
Go to Website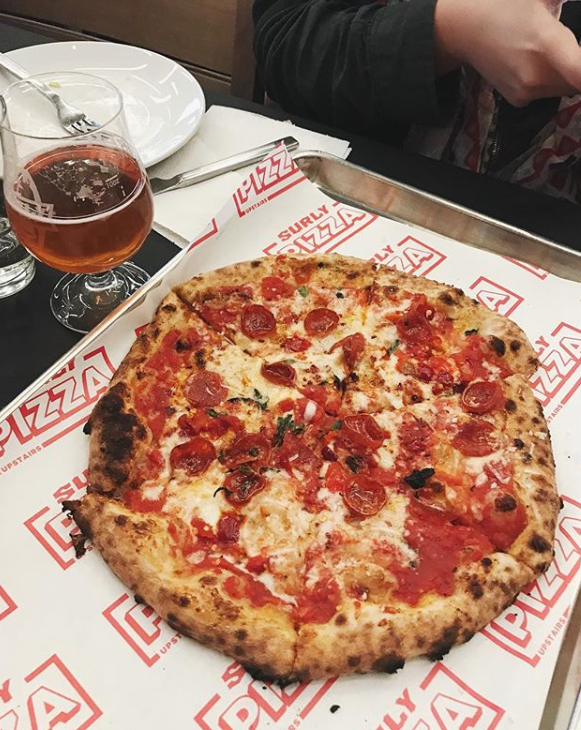 Surly Pizza Upstairs (PERMANETELY CLOSED)
Other
Surly opened a restaurant on top of its brewery, and I like it. The pizza was good and the service was relatively quick - taking in account how many people are packed into the establishment. I definitely like Lola's and Black Sheep pizza better than Surly's, but this place also has great other options (such as the fried oysters.) And nothing can beat hot, flavorful pizza with a cold Surly beer.